The Department of History offers an extensive and innovative program in Urban History. Faculty and graduate students associated with the program work on a wide variety of geographic locations and time periods and a diversity of thematic interests, which they explore through a range of methodological and theoretical approaches. Topics of faculty and graduate student research have included race, ethnicity, gender, sexuality, class conflict, migration, colonialism, violence, consumption, materiality, law, music, performance, sport, recreation, spatiality, emotions, and more.
Core Faculty in Urban History include:

Eugene M. Avrutin (PhD, Michigan, 2004) studies East European Jewish history, with a focus on race and ethnicity, toleration and co-existence, legal culture, and the political dimensions of statecraft. His new book, The Velizh Affair: The Story of Jews, Christians, and Murder in a Russian Border Town, to be published in 2018, is an examination of crime, neighborly relations, and small-town life.
James Brennan (PhD, Northwestern, 2002) is interested in the relationship between law and economics in colonial and postcolonial urbanization in Africa, and more generally in the role that race, segregation, and property developers play in shaping the fabric of urban life. His first monograph, Taifa: Making Nation and Race in Urban Tanzania, examines these themes through a history of this key East African city. He is also co-editor of a collection of essays on Dar es Salaam that considers a wide range of perspectives on urban history, from law, policing, and environment to dance, music, and urban culture.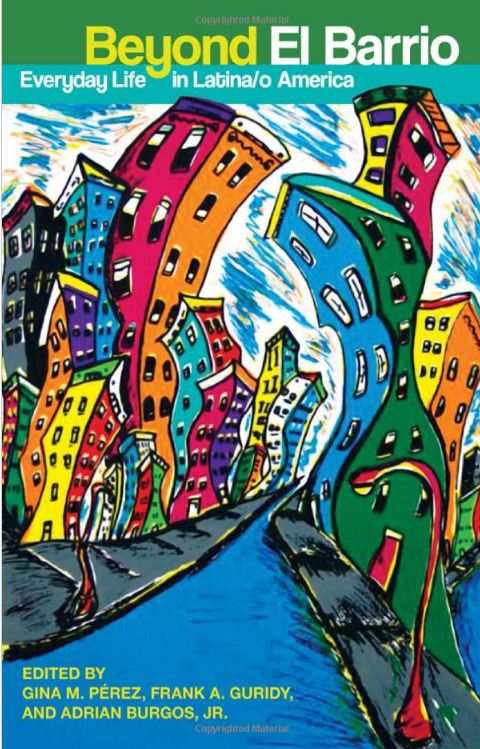 Adrian Burgos (PhD, Michigan, 2000)is interested in the intersection of race, immigration, popular culture and sports, and urban history, most particularly as it impacts the lives of US Latinos and African Americans. These interests led to his collaboration with Frank Guridy and Gina Pérez on the anthology Beyond El Barrio: Everyday Life in Latina/o America (New York University Press, 2010). He is currently working on "A Tale of Two Integrations: Baseball, Housing, and the Quest for Racial Inclusion in Post-War Chicago."
Clare Haru Crowston (Ph.D., Cornell, 1996) is a historian of early modern France, specializing in the history of urban work, guilds, fashion, gender, and economic exchange. She is the author of Fabricating Women: The Seamstresses of Old Regime France (2001) and Credit, Fashion, Sex: Economies of Regard in Old Regime France (forthcoming 2013). Her research interests in urban history focus on the early modern city as a site of production and consumption, with its distinctive police and institutional apparatus, and on the formation and legitimation of social groups and taxonomies within the urban landscape. She is currently working on a co-authored book with Steven L. Kaplan, tentatively entitled Learning How: Apprenticeship in France, 1670-1830.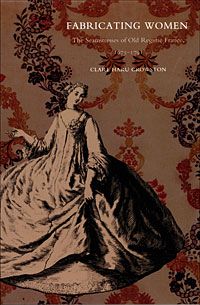 Peter Fritzsche (PhD, California- Berkeley, 1986) is the author of several books, including Reading Berlin 1900, an examination of how the "word city" constituted urban life in Wilhelmine Berlin. He is currently at work on a long chapter on cities around the world at the turn of the twentieth century for a book exploring "The Global Fin-de-Siècle."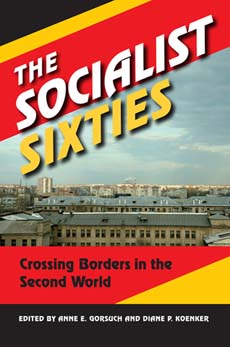 Diane Koenker's (PhD, Michigan, 1976) work has evolved from studies of urban working-class organization to tourism to consumption. Her first book, Moscow Workers and the 1917 Revolution, used theories of urbanization to analyze collective action in a time of revolution. Her new book on Soviet vacations, Club Red: Vacation Travel and the Soviet Dream, emphasizes the city as a tourist destination and as the producer of the normative leisure traveler, the sophisticated Soviet travel consumer. Her current work on Soviet consumer culture in the 1960s also places the city in the center of analysis, as illustrated in her new edited work, The Socialist Sixties: Crossing Borders in the Second World (co-edited with Anne E. Gorsuch).
Kevin Mumford (PhD, Stanford, 1993) writes on modern U.S. urban history, and is particularly interested in studying why public spaces produce certain racial and sexual relations, identities, institutions, as well as how shifts in the public sphere affect the politics of the city. He plans to teach a course on African American urban history since 1917, and is working on a book about African American gay activism and identity formation, largely in Philadelphia, with excursions into Milwaukee and Washington, D.C
Kathryn Oberdeck specializes in the cultural, social and intellectual history of the US in the nineteenth and twentieth century, with emphases on working-class history, cultures of space and place, urban planning and cultures of sanitation and hygiene, and comparative histories of the US and South Africa. She published The Evangelist and the Impresario: Religion, Entertainment, and Cultural Politics in America, 1884-1914 (Johns Hopkins, 1999) and is currently at work on a history of the uses of urban planning and class conflicts over space and place in the company town of Kohler, Wisconsin and a comparative history on perspectives on urban blight from below in Chicago, Illinois and Durban, South Africa.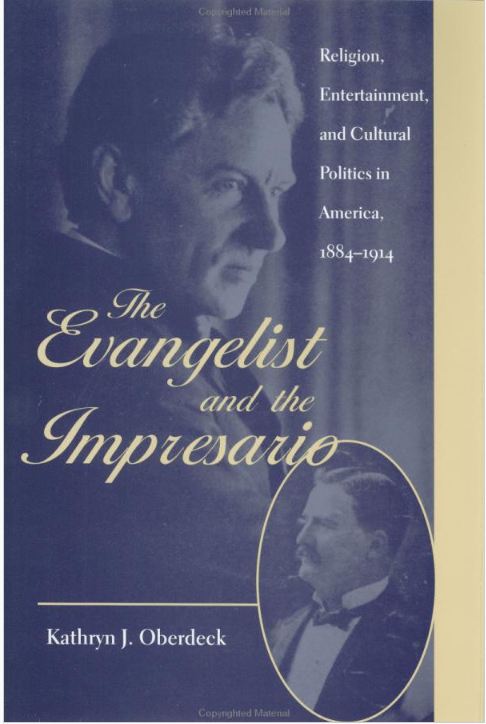 Mark Steinberg works on the cultural and social history of Russia in the late nineteenth and early twentieth centuries, with a particular emphasis on the city, modernities, revolution, popular culture, and emotions. His book Proletarian Imagination: Self, Modernity, and the Sacred in Russia, 1910-1925 (Cornell 2002) examined these and other themes in the writing of worker-poets. In Petersburg Fin-de-Siecle (Yale 2011), he examined how a wide range of "urban writers," especially newspaper journalists, interpreted the experience of modernity. Key themes included the street, death, decadence, time, and urban "moods." His newest project explores normativity and deviance in urban public spaces in Leningrad, Odessa, and Shanghai in the 1920s and 1930s.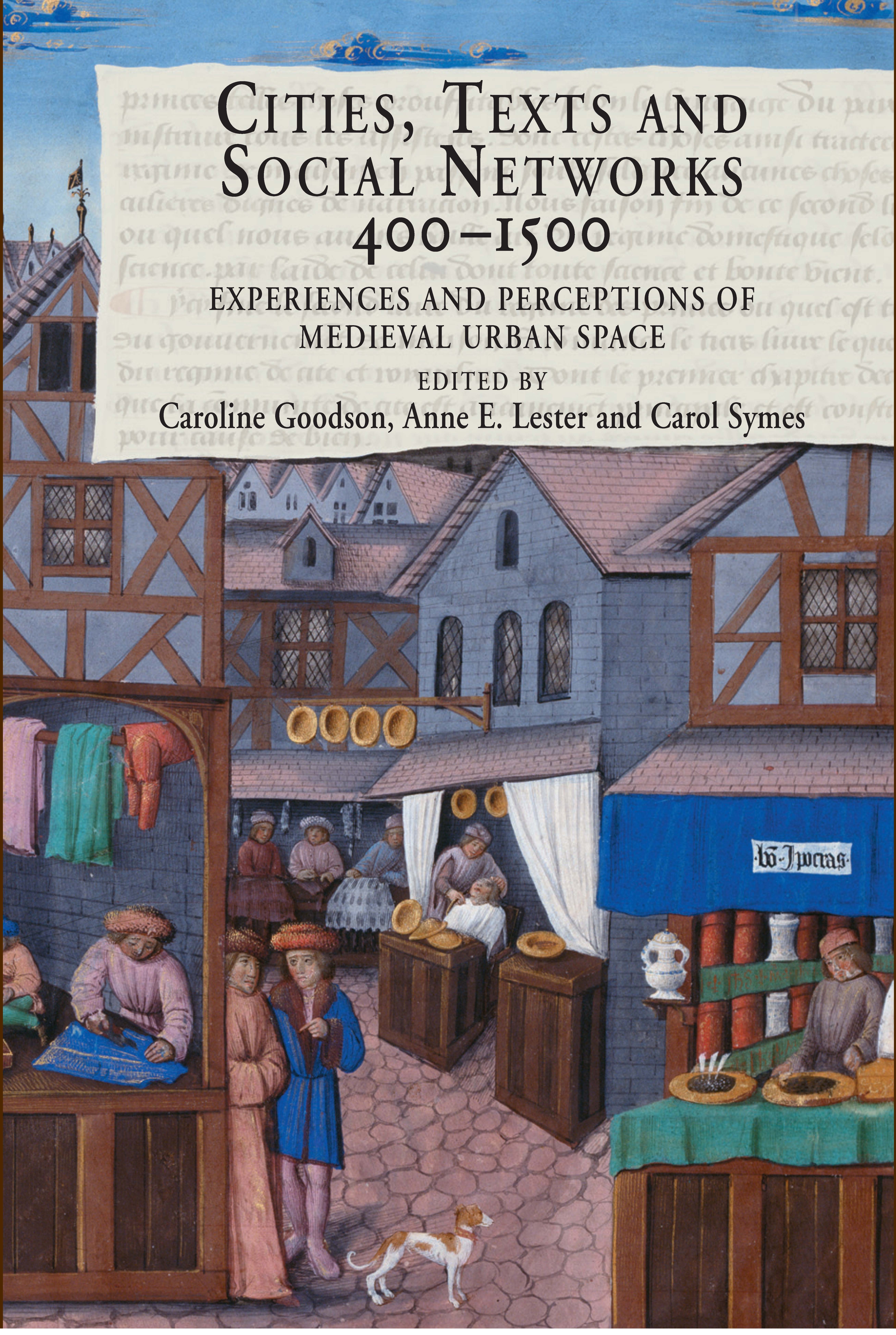 Carol Symes specializes in the cultural history of medieval Europe, with a focus on the history of public sphere formation, urban institutions and civic life, and the history of theater. She is the author of A Common Stage: Theater and Public Life in Medieval Arras (Cornell, 2007) and co-editor of Cities, Texts,and Social Networks, 400-1500: Varieties and Perceptions of Medieval Urban Space (Ashgate, 2010). Her current book project is a study of the public, performative contexts in which medieval documents were made, contested, and displayed. She is also beginning a new research project on the carceral landscapes of Elizabeth London, tentatively entitled "Shakespeare's Prisons."