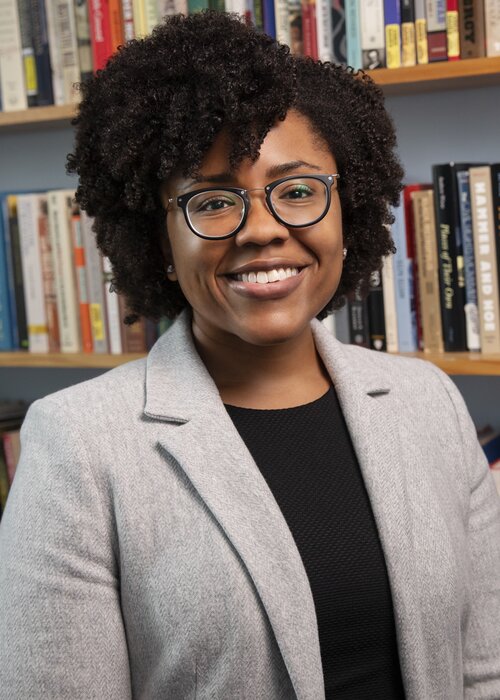 Contact Information
421 Gregory Hall
810 S. Wright Street
Urbana, IL 61801


Research Interests
United States political history
Policy history
African American history
Research Description
My research examines the political and social history of the United States during the twentieth century. I am particularly interested in how public sentiment, racial dynamics, and social movements have influenced modern American politics, policy, and political culture after 1945. My work explores the policy agendas and rhetoric of elected officials and bureaucrats in an effort to understand how politics shapes the lives of Americans of varied backgrounds.
My current book project, tentatively titled, The Politics of Moderation: Nelson Rockefeller's Failed Fight to Save the Party of Lincoln, is a political study of the New York governor and vice president under Gerald Ford. Rockefeller's career serves as a lens for examining the fate of moderate Republicanism and the broader transformation of the political landscape after the passage of 1960s federal civil rights legislation. 
Education
PhD, History, Rutgers, The State University of New Jersey
BA, History, Yale University
Grants
2012 Research Travel Grant, Gerald R. Ford Presidential Foundation
2011 Grant-In-Aid Research Grant, Rockefeller Archive Center
2010 Larry J. Hackman Research Residency Grant, New York State Archives
2010 Grant-In-Aid Research Grant, Rockefeller Archive Center
Courses Taught
HIST 172 US History Since 1877
HIST 287 African-American Women
HIST 293 The President and the People
HIST 394 Hidden Political Figures
HIST 488 The American Political Divide
External Links
Honors & Awards
2019 Lincoln Excellence for Assistant Professors (LEAP) Scholar
2019 American Council of Learned Societies Fellowship
2015-2017 Summer Institute on Tenure and Professional Advancement Fellowship, Duke University
2014 Dixon Ryan Fox Manuscript Prize, New York State Historical Association
Recent Publications
Barrett, M. E. (2022). Defining Rockefeller Republicanism: Promise and Peril at the Edge of the Liberal Consensus, 1958–1975. Journal of Policy History, 34(3), 336-370. https://doi.org/10.1017/S0898030622000100
Barrett, M. E. (2021). 'Millionaires are More Democratic Now': Nelson Rockefeller and the Politics of Wealth in New York. New York History, 102(1), 52-81. https://doi.org/10.1353/nyh.2021.0033
Barrett, M. E. (2019). 'Both Parties Hedging': Reassessing Party Loyalty Among Black New York Voters, 1952-1961. Afro-Americans in New York Life and History, 40(2), 7-51.
Barrett, M. (2016). My First Year on the Tenure Track. Perspectives on History, 1-2. https://www.historians.org/publications-and-directories/perspectives-on-history/summer-2015/my-first-year-on-the-tenure-track
Barrett, M. E., Geismer, L., Phillips-Fein, K., & Good, C. (2016). What is the State of American Political History? Process: a blog for american history. http://www.processhistory.org/state-of-political-history/