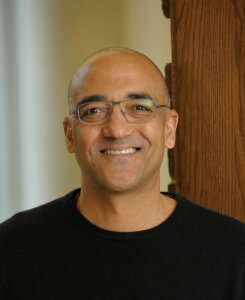 Contact Information
446G Greg Hall
810 S Wright
Urbana, IL 61801


Research Interests
Race Relations, African American, History of Sexuality
Research Description
My research focuses on race, politics, and sexuality in modern America, and how struggles over social difference and belonging unfolded in cities and institutions.  I am also interested in the writing of biography and public history, particularly in how historians can address important social issues for audiences within and outside the university.
Education
B.A. University of Wisconsin--Madison
M.A. Stanford University
Ph.D. Stanford University
Grants
Fulbright Senior Scholar, Erfurt Universitait, Germany, 2011
Warren Center for Studies in American History, Harvard University, 2008
Schomburg Fellow, Schomburg Center for Research in Black Culture, NEH Library Award, 2005
Awards and Honors
The Binkley-Stephenson Award, Organization of American Historians, 2011
The Audre Lorde Prize, American Historical Association, 2011
Courses Taught
Problems in African American History
Constructions of Race
Postwar America
The Seventies
Recent Publications
Mumford, K. (2020). "Black Gay Lives Matter: Mobilizing Sexual Identities in Chicago and London in the Era of Reagan and Thatcher Conservatives". In J. Bell (Ed.), in Beyond the Politics of the Closet, ed. Jonathan Bell (First ed., pp. 87-104). University of Pennsylvania Press.
Mumford, K. (2019). "Introduction to the Special Issue of the Journal of African American History. Journal of African American History, 171-175.
Mumford, K. (2019). The lessons of stonewall fifty years later. QED, 6(2), 85-89. https://doi.org/10.14321/qed.6.2.0085
Mumford, K. (2019). "The Lessons of Stonewall Fifty Years Later,". In QED (Vol. Summer 2019, pp. 85-90)
Mumford, K. J. (2018). Review: D. G. White's Lost in the U.S.A.: American Identity from the Promise Keepers to the Million Mom March. Journal of American History, 105(1), 209-210. https://doi.org/10.1093/jahist/jay108