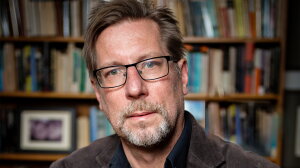 Contact Information
309 Gregory Hall, MC-466, 810 S. Wright St.


W. D. and Sara E. Trowbridge Professor
Professor
Additional Campus Affiliations
Professor, Program in Jewish Culture and Society
Professor, Germanic Languages and Literatures

Recent Publications
Fritzsche, P. A. (2020). Hitler's First Hundred Days: When Germans Embraced the Third Reich. Basic Books.
Fritzsche, P. A. (2016). An Iron Wind: Europe Under Hitler. Basic Books.
Fritzsche, P. (2016). Chateaubriand, selfhood and memory. In The Ashgate Research Companion to Memory Studies (pp. 39-47). Taylor and Francis.
Fritzsche, P. A. (2016). The Management of Empathy in the Third Reich. In A. Assmann, & I. Detmers (Eds.), Empathy and its Limits (pp. 115-127). Palgrave Macmillan. https://doi.org/10.1057/9781137552372_7
Fritzsche, P. A. (2015). Babi Yar, but not Auschwitz: What Did Germans Know about the Final Solution? In S. Schrafstetter, & A. E. Steinweis (Eds.), The Germans and the Holocaust: Popular Responses to the Persecution and Murder of the Jews (pp. 85-104). (Vermont Studies on Nazi Germany and the Holocaust; Vol. 6). Berghahn Books.