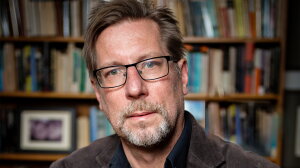 Contact Information
309 Gregory Hall, MC-466, 810 S. Wright St.


W. D. and Sara E. Trowbridge Professor
Professor
Additional Campus Affiliations
Professor, Program in Jewish Culture and Society
Professor, Germanic Languages and Literatures
Professor, Russian, East European and Eurasian Center
Professor, Center for Global Studies
Professor, European Union Center

Recent Publications
Fritzsche, P. A. (2020). Hitler's First Hundred Days: When Germans Embraced the Third Reich. Basic Books.
Fritzsche, P. A. (2018). Social Mechanics and Ideological Motivation: Martin Broszat on National Socialism and Hitler. In E. Harvey, & J. Hürter (Eds.), Hitler – New Research (pp. 231-241). (German Yearbook of Contemporary History; Vol. 3). De Gruyter Oldenbourg. https://doi.org/10.1515/9783110555608-009
Fritzsche, P. A. (2017). On Violence and Ideology: German Voices, Smolensk, 1941. In D. Schmiechen-Ackermann, M. Buchholz, B. Roitsch, & C. Schröder (Eds.), Der Ort der ›Volksgemeinschaft‹ in der deutschen Gesellschaftsgeschichte (pp. 302-310). (Nationalsozialistische ›Volksgemeinschaft‹; Vol. 7). Brill. https://doi.org/10.30965/9783657786480_020
Fritzsche, P. A. (2016). An Iron Wind: Europe Under Hitler. Basic Books.
Fritzsche, P. (2016). Chateaubriand, selfhood and memory. In The Ashgate Research Companion to Memory Studies (pp. 39-47). Taylor and Francis.