The University of Illinois at Urbana-Champaign has long sustained one of the best graduate programs in Latin American History.  Our program emphasizes Latin America's global and transnational connections, building upon the Department of History's strengths in the study of colonialism, labor, race and ethnicity, gender and sexuality, women's studies, religion, economic, intellectual, and environmental history.  Illinois has repeatedly been named an a Title VI National Resource Center in Latin American and Caribbean Studies since 1965, and Latin American history has been taught here since 1909.  The University of Illinois' library collections on Latin America are among the world's largest. 
Core Faculty
Claudia Brosseder (Ph.D. Munich, 2002) investigates the history of the Andean people in Peru during the colonial era. She is the author ofThe Power of Huacas. Change and Resistance in the Andean World of Colonial Peru(University of Texas Press, 2014) and an expert in Andean religion, Andean worldviews, and Spanish chronicles. She also pursues with great interest the transformations of early modern intellectual history within the wider transatlantic world and in particularly in Peru.
Jerry Dávila (Ph.D., Brown, 1998; Jorge Paulo Lemann Chair) examines ethnicity and race relations, stressing Brazil's transnational connections with the United States, West and Lusophone Africa.  His works include Dictatorship in South America (Wiley-Blackwell, 2013), on military rule and democratic transitions in Argentina, Brazil and Chile, as well as Hotel Trópico: Brazil and the Challenge of African Decolonization (Duke, 2010), which received the LASA 2012 Brazil Section Book Prize.  He is conducting research on racial discrimination in twentieth-century São Paulo.
Marc Hertzman (Ph.D., Wisconsin-Madison, 2008) studies the history of race, culture, gender, and labor.  He just published his first book, Making Samba: A New History of Race and Music in Brazil (Duke, 2013) and is starting a new project about race, Marxism, and the social sciences in Brazil.  He has published articles in Hispanic American Historical Review, Journal of Latin American Studies, and in a forthcoming edited volume about the writer Lima Barreto.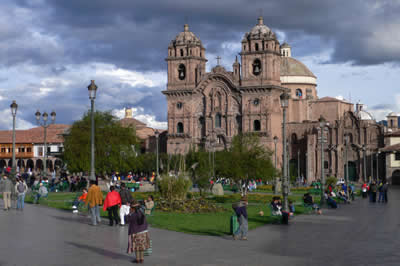 The department has a broad regional specialization in Brazilian history enhanced by the Lemann Institute for Brazilian Studies.  The Lemann Institute invites many national and international scholars to campus each year as speakers, and its Visiting Chair attracts distinguished scholars from Brazil to teach on campus.  The Institute provides fellowships for graduate student field research and funds student travel to present papers at national and international conferences.
Emeritus Professor Nils Jacobsen (Ph.D., California-Berkeley, 1982) works on the Andean region from the eighteenth to the twentieth century.  His work Mirages of Transition: The Peruvian Altiplano, 1780-1930 (California, 1993, runner-up for the 1994 Conference on Latin American History Book Prize), reinterprets the effect of regional export economies on Indian communities, estate formation, and power structures. He is currently writing a book that reinterprets the history of revolutions, social movements and political cultures in nineteenth century Latin America through an in-depth study of the Peruvian revolution of 1894. 
Emeritus Professor Joseph Love (Ph.D. Columbia, 1967) has written extensively on political and economic regionalism in Brazil, including Rio Grande do Sul and Brazilian Regionalism (Stanford, 1971) and Sao Paulo in the Brazilian Federation (Stanford, 1980).  His Crafting the Third World: Theorizing Underdevelopment in Rumania and Brazil (Stanford, 1996), studies the comparative history of ideas, ideologies, and policies.  Having recently published Revolt of the Whip (Stanford, 2012), he currently works on the rise and decline of the Latin American structuralist school of economics, associated with the U.N. Economic Commission for Latin America (CEPAL).
The department offers a focus on Caribbean history, particularly its connections in the Atlantic World and the African Diaspora.  Adrian Burgos (Ph.D. Michigan, 2000) whose works include Cuban Star: How One Negro League Owner Changed the Face of Baseball (Hill & Wang, 2011), examines the Caribbean, especially Cuba, with a focus on sport, labor and migration.  Rana Hogarth (Ph.D. Yale, 2012) examines medical conceptions of race in the U.S. South and the Anglophone Caribbean.  Her interests in Atlantic World history include slavery, colonialism and the African Diaspora.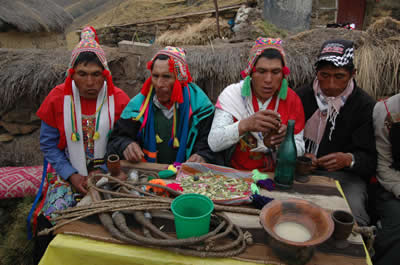 In addition, the faculty counts scholars whose work on empire and transnationalism connects with Latin America. Augusto Espiritu (Ph.D., UCLA 2000) (, author of Five Faces of Exile: The Nation and Filipino American Intellectuals (Stanford, 2005), is currently tracing the assertion of hispanismo in the Philippines, Cuba and Puerto Rico.  Kristin Hoganson, ( Ph.D., Yale, 1995) author of Fighting for American Manhood: How Gender Politics Provoked the Spanish American and Philippine American Wars (Yale, 1998), has ongoing research on Native Americans in the U.S.-Mexican Borderlands and the transnational history of beef production, which linked the U.S. and Mexico in the 19th century.  Erik McDuffie, (Ph.D. NYU, 2003)whose Sojourning for Freedom: Black Women, American Communism, and the Making of Black Left Feminism (Duke, 2011) received the 2012 Wesley-Logan Prize and the 2011 Letitia Woods Brown Award, currently studies transnational connections of Garveyism in the Caribbean, Africa and the U.S.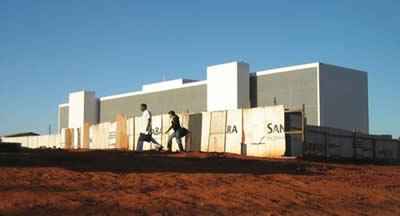 The campus has over sixty Latin Americanist faculty, with particular depth in anthropology, Spanish, Portuguese, and economics. The University Library, which has one of the two largest university library collections in the nation, includes a Latin American collection of over 600,000 volumes.  Through the library, faculty and students have access to a wealth of microfilm collections and online databases on Latin America. 
The Latin American and Caribbean Studies Collection Librarian, Antonio Sotomayor, studies the history of Puerto Rican popular culture, national identity and colonialism through the lens of sport and recreation.  He makes frequent acquisitions trips to the region and is available for research consultations.
The Center for Latin American and Caribbean Studies (CLACS), offers a variety of programs of interest to graduate students, including one of the best programs in Quechua, the most spoken indigenous language in the Americas, taught by a native speaker and trained linguist. The Center forms a consortium with the University of Chicago, allowing students to take courses at both institutions.  CLACS maintains a rich schedule of events with Latin American and Latin Americanist speakers, performers, and exhibits. 
Grants sponsored by the Tinker Foundation and the University support most graduate students' summer travel to Latin America after their first year's course work to conduct seed research, perfect language skills, and develop professional connections.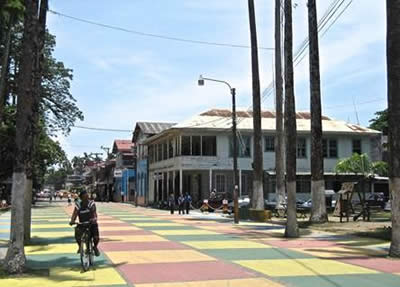 The Latin American History program has an excellent record of placing its graduate students.  Recent graduates hold tenure-track or tenured positions at Stanford, Arizona, Queen Anne University (Canada), Duquesne, Texas State, California State at Los Angeles, Universidade Federal de Pernambuco (Brazil) and Pontificia Universidad Católica del Perú, among other institutions.  We typically have an entering class of no more than three graduate students in Latin American history.  The selective admissions process guarantees students funding and grants remarkable access to program faculty.