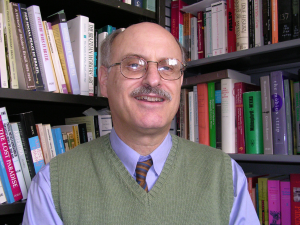 Contact Information
309 Gregory Hall, MC-466, 810 S. Wright St.
Additional Campus Affiliations
HISTORY; Affiliated Faculty - Center for Latin American and Caribbean Studies
Associate Professor - LAS Global Studies
Highlighted Publications
BOOKS
Jacobsen, Nils. Political Cultures in the Andes, 1750-1950. Duke University Press, 2005.
JOURNAL ARTICLES
"Populism Avant La Lettre in Peru: Rebuilding Power in Nicolás de Piérola's Mid-Career, 1884-1895." Jahrbuch für die Geschichte von Staat, Wirtschaft und Gesellschaft Lateinamerikas, vol. 51, 2014.
"Entre la historia y la memoria: los campesinos de Ayacucho en el siglo XIX." Revista del CEHRA (Centro de Estudios Históricos Regionales de Ayacucho, Peru), 2014.
"Bridging the Local and the National: Political Mobilization Dring Peru's Revolution of 1894-95." Journal of Latin American Studies, 2013.