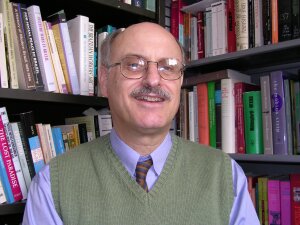 Contact Information
309 Gregory Hall, MC-466, 810 S. Wright St.
Biography
Originally from Germany, I received my post-secondary education at the University of Hamburg, Albion College and the University of California, Berkeley, where I received my Ph.D. in Latin American History in 1982. I have held regular teaching positions at the University of Bielefeld (Germany) and University of Illinois at Urbana-Champaign, where I taught between 1985 and 2016. I have held visiting professorships at the University of Chicago, Universidad Nacional de Córdoba, Argentina, University of Hamburg, Germany, and Pontifícia Universidad Católica del Perú in Lima.
Research Interests
My research has focused on the Andean area of Latin America, most specifically on Peru. I have written about agrarian history, economic history, indigenous communities, racial formations, nineteenth century liberalism, civil wars, rebellions and revolutions and political cultures. Focusing on the period from the late colonial period to the Great Depression (ca. 1780-1930), my goal has been to explore the formation of the modern nation of Peru, in comparison to other Latin American nations and nation-states in Europe, through a multifaceted lense that takes into consideration economic, social, cultural and political constellations, conflicts and changes, and their reflections in among contemporary writers.
Additional Campus Affiliations
HISTORY; Affiliated Faculty - Center for Latin American and Caribbean Studies
Associate Professor - LAS Global Studies
Highlighted Publications
BOOKS
Jacobsen, Nils. Political Cultures in the Andes, 1750-1950. Duke University Press, 2005.
JOURNAL ARTICLES
"Populism Avant La Lettre in Peru: Rebuilding Power in Nicolás de Piérola's Mid-Career, 1884-1895." Jahrbuch für die Geschichte von Staat, Wirtschaft und Gesellschaft Lateinamerikas, vol. 51, 2014.
"Entre la historia y la memoria: los campesinos de Ayacucho en el siglo XIX." Revista del CEHRA (Centro de Estudios Históricos Regionales de Ayacucho, Peru), 2014.
"Bridging the Local and the National: Political Mobilization Dring Peru's Revolution of 1894-95." Journal of Latin American Studies, 2013.