The University of Illinois has long been a center for Russian Studies and the Department of History offers a comprehensive and innovative graduate program in the study of Russian and Soviet history.

Courses offered in recent years cover the full range of Russian and Soviet history, often in a comparative perspective, and have emphasized the examination of major historiographical controversies, new methodological and theoretical approaches, and such key themes as the exercise and legitimation of power, industrialization and urban life, rural society, social conflict and cohesion, reform and revolution, intellectual and cultural movements, ideologies, gender and family, everyday life, popular culture, religion, ideas of nation and empire, and visions of the future. Graduate students in Russian history are also trained to ensure a strong grounding in comparative history and in historical methodologies and theory and to gain teaching and field research experience.
Students preparing preliminary examination fields in Russian history are encouraged to construct individual reading lists based on the preliminary exam reading list in consultation with the faculty.
The core faculty in the program include:
Eugene M. Avrutin is Associate Professor of modern European Jewish history and Tobor family scholar in the Program of Jewish Culture and Society at the University of Illinois. He is the author of Jews and the Imperial State: Identification Politics in Tsarist Russia (Cornell University Press, 2010). Avrutin has published articles on documentation practices, the concept of race, and religious toleration and neighborly coexistence in the East European borderlands. His new book, The Velizh Affair: The Story of Jews, Christians, and Murder in a Russian Border Town, will be published by Oxford University Press in 2018. He is at work on two projects: a short book tentatively entitled Race in Modern Russia: Critical Perspectives, and a longer book on crime and criminality. His scholarship has been supported by the National Endowment for the Humanities, the Woodrow Wilson Center for International Scholars, the American Council of Learned Societies, and the Memorial Foundation for Jewish Culture.
John Randolph specializes in Russian intellectual and cultural history, 1750–1850. His work focuses on the role played by imperial institutions in creating political, intellectual, and practical frameworks for modern Russian civilization. He is the author of The House in the Garden: The Bakunin Family and the Romance of Russian Idealism, published by Cornell University Press in 2007. This book won the W. Bruce Lincoln Book Prize (2008) given by ASEEES (for best first monograph in history), and the Best Book in Literary or Cultural Studies Prize (2008), given by AATSEEL. John's new project, When I Served the Post as a Coachman, is a history of relay obligation in the eighteenth-century Russian Empire. It tells the story of how millions of Imperial Russian subjects were required to provided horses and labor for Russia's posts, and considers how this system of creating communication across Russia's gigantic spaces shaped the Russian Enlightenment. John is also a lead developer of the SourceLab initiative, a Digital Humanities program at Illinois that encourages students to create new ways of publishing the past online. He currently serves as Director of the Russia, East European, and Eurasia Center.
Mark D. Steinberg's research focuses on the city, revolutions, emotions, violence, space, and utopia. His books include Voices of Revolution, 1917 (Yale, 2001); Proletarian Imagination: Self, Modernity, and the Sacred in Russia, 1910-1925 (Cornell, 2002); Sacred Stories: Religion and Spirituality in Modern Russia, ed. with Heather Coleman (Indiana, 2006); A History of Russia, with Nicholas Riasanovsky (Oxford, 9th edition, 2018); Religion, Morality, and Community in Post-Soviet Societies, ed. with Catherine Wanner (Indiana, 2008); Kul'tury gorodov Rossiiskoi imperii na rubezhe XIX - XX vekov, ed. with Boris Kolonitskii (St. Petersburg, Evropeiskii dom, 2009); Petersburg Fin de Siècle (Yale, 2011); and The Russian Revolution, 1905-1921 (Oxford, 2017). He was the editor of Slavic Review  from 2006 to 2013. He has begun research on a new comparative urban history project tentatively titled "The Crooked and the Straight in Urban Public Space: New York, Odessa, and Bombay, 1918-1932. He is currently working on a new project tentatively titled "The Crooked and the Straight: Urban Disorders in Odessa, Bombay, and New York, 1919-1939"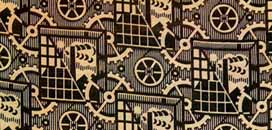 Diane P. Koenker (Emerita) specializes in modern Russia and the Soviet Union and comparative working-class history. Publications include Club Red: Vacation Travel and the Soviet Dream (2013), an edited collection, with Anne E. Gorsuch, The Socialist Sixties: Crossing Borders in the Second World (2013); Republic of Labor: Russian Printers and Soviet Socialism, 1918-1930 (2005); Strikes and Revolution in Russia, 1917 (1989, with William G. Rosenberg); Moscow Workers and the 1917 Revolution (1981); and Eduard Dune, Notes of a Red Guard (1993, editor and translator, with S. A. Smith); she served as editor of Slavic Review from 1996 to 2006, and she is working on a new book on consumption, food, and consumer services in the Soviet 1960s.  In January 2018, she became Director of the School of Slavonic and East European Studies, University College London.
 
Other faculty with expertise in Russian history include:
Graduate education in Russian history at the University of Illinois is further enriched through contacts with programs in other disciplines and at other Universities, participation of students and faculty in the biannual Midwest Russian History Workshop, by the diverse activities of interdisciplinary Russian, East European, and Eurasian Center (a Title VI National Resource Center), involvement in varied departmental and university colloquia and workshop (including the faculty-graduate Russian Studies Circle, or simply the Kruzhok), and by the presence of one of the premier Slavic Library collections in the country (and which also cosponsors a national Slavic Reference Service, summer national workshops, and series of lectures and conferences). Other important campus resources include The Unit for Criticism and Interpretive Theory and the Illinois Program for Research in the Humanities.
Dissertations Completed in Russian History since 2000
Susan Smith, "Genesis of a Public Sphere in Russia: Vladimir Province, 1785-1861," 2000
Jeffery Sahadeo, "Creating a Russian Colonial Community: City, Nation, and Empire in Tashkent, 18651923," 2000
Marjorie Hilton, "Commercial Cultures: Modernity in Russia and the Soviet Union, 1880-1930," 2003
Christine Varga-Harris, "Constructing the Soviet Hearth: Home, Citizenship, and Socialism in Russia, 1956-64," 2005
Gregory Stroud, "Retrospective Revolution: A History of Time and Memory in Urban Russia, 1903-1923," 2006
Erica Fraser, "Masculinities in the Motherland: Gender and Authority in the Soviet Union During the Cold War, 1945-1968," 2009
Dmitry Tartakovsky, "Parallel Ruptures: Jews of Bessarabia and Transnistria Between Romanian Nationalism and Soviet Communism, 1918-1940," 2009
Sharyl Corrado, "The 'End of the Earth': Sakhalin Island in the Russian Imperial Imagination, 1949-1906," 2010
Randall Dills, "The River Neva and the Imperial Facade: Culture and Enviroment in Nineteenth-Century St. Petersburg, Russia," 2010
Andy Bruno, "Making Nature Modern: Economic Transformation and the Environment in the Soviet North," 2011.
Rebecca Mitchell, "Nietzsche's Orphans: Music and the Search for Unity in Revolutionary Russia, 1905-1921," 2011
Maria Cristina Galmarini, "The 'Right to Be Helped': Welfare Policies and Notions of Rights at the Margins of Soviet Society, 1917-1950", 2012.
Gregory Kveberg, "Moscow by Night: Musical Subcultures, Identity Formation, and Cultural Evolution in Russia, 1977-2008," 2012
Jesse Murray, "Community, Belonging, and Identity: Conversion in the Russian Empire, 1810-1917," 2013
Steven Jug, "All Stalin's Men? Soldierly Masculinities in the Soviet War Effort, 1938-1945," 2013
Elana Jakel, "Ukraine without Jews?" Nationality and Belonging in Soviet Ukraine, 1943-1948," 2014
Rachel Koroloff, "Seeds of Exchange: Collecting for Russia's Apothecary and Botanical Gardens in the Seventeenth and Eighteenth Centuries," 2014
Patryk Reid, "Managing Nature, Constructing the State: The Material Foundation of Soviet Empire in Tajikistan, 1917-1937," 2016
Deirdre Ruscitti Harshman,

"A Space Called Home: Housing and the Management of the Everyday in Russia, 1890-1935," 2018