The History of Africa poses some of the discipline's most interesting and difficult challenges:
It is a continent with a deep and sophisticated history, one with much greater depth than the well-known histories of slavery and colonialism might indicate. Historians of Africa, employing a variety of primary sources and methodologies, must come to grips with both the complexity and vigor of pre-colonial Africa; the transformations that came with the expansion of Islam; the arrival of Europeans, the waves of globalization brought by both colonial rule and decolonization; Pan-African movements; contemporary conflicts; but also with peoples and ideas that the African continent has exported to the Mediterranean world, Middle East, and the Western Hemisphere.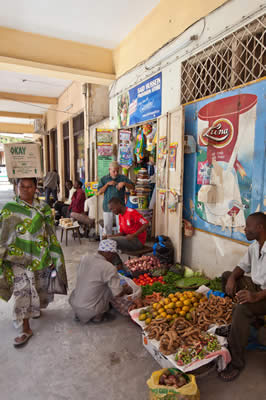 Building on a long tradition of excellence in the study of African history, the department's current expertise is in ranges from East to West Africa, and from Egypt to Southern Africa:
Associate Professor Teresa Barnes (PhD 1994, University of Zimbabwe) has focused on gender, labor and urbanization in urban colonial Zimbabwe, and on histories of institutional change and gender in South African higher education, particularly in the apartheid era. She holds a joint appointment in the Gender and Women's Studies Program, where her courses focus on African feminisms, and the theories and practicalities of Africana autobiographies, gender and history. Associate Professor James R. Brennan (PhD 2002, Northwestern University) writes and researches on the history of Eastern Africa, in particular on coastal Tanzania. His thematic interests range from the history of African political thought, the South Asian diaspora in East Africa, the history of radio and media, and Islamic politics. In 2013, his book Taifa: Making Nation and Race in Urban Tanzania was awarded the Bethwel Ogot Prize for the best book in Eastern African Studies by the African Studies Association. His current project is a biography of Oscar Kambona, a prominent nationalist politician and opponent of Julius Nyerere.  Associate Professor Mauro Nobili (PhD 2008, University of Naples "L'Orientale") has focused on Muslim societies in West Africa, and in particular on the modern Republic of Mali and the town of Timbuktu. He has conducted extensive work on collections of Arabic manuscripts in France, Senegal, Mali, Ivory Coast, and Ghana. and his research focuses on topics linked to Arabic literacy, practices of writing history, calligraphies and script styles.
As a group, these historians offer a great mutual focus on histories of race, law, gender, religion, literacy, and institutions in Africa, but also other faculty members in the Department of History, Antoinette Burton, Jerry Dávila, Marc Hertzman, Rana Hogarth, Erik McDuffie, and Carol Symes teach courses and direct research on topics related to the history of the peoples of the African continent.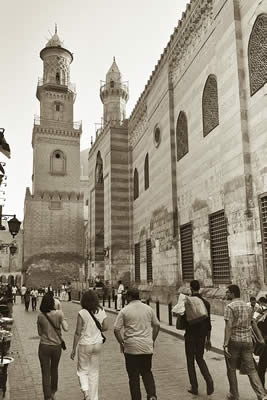 Graduate study in African History takes place within a rich environment:
Outside the department, students may draw on the support of the long-established Center for African Studies (CAS) sponsored by a U.S. Department of Education Title VI Comprehensive National Resource Center and Foreign Language and Area Studies (FLAS) - granting institution, in partnership with the Program of African Studies (PAS) at Northwestern University. CAS brings together faculty from across different disciplines such as anthropology, English, French, geography, linguistics, political science, religious studies, and sociology, and hosts major conferences and weekly talks.
African languages taught at the University of Illinois at Urbana-Champaign include Arabic, Swahili, Wolof, and Zulu:
CAS and other areas studies centers at Illinois administer academic year Foreign Language and Area Studies (FLAS) Fellowships supporting support and undergraduate study of less commonly taught languages in combination with area studies.
Opportunities for summer language study with summer FLAS fellowships include the Illinois Summer Institute for the Languages of the Muslim World, and the summer Group Projects Abroad (GPA). 
Off-campus opportunities for language study include language instruction through the Committee on Institutional Cooperation (CIC) and Foreign Language Enhancement Program (FLEP).
Scholarships are available:
To help students take advantage of language offerings not available at their home university, scholarships are available at another CIC (Big Ten schools plus University of Chicago) member university. Scholarships are intended to cover living expenses at another CIC host institution during the summer session.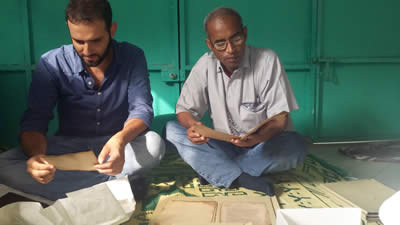 Our University Library hosts several resources for students and researchers in African History:
The Middle East and North Africa Collection (MENA) as well as the Africana collections are among the best in North America. Furthermore, the University Archives also hosts more than 2000 Arabic manuscripts from Mauritanian in the Charles C. Stewart Papers, which represent a still untapped resource for the study of Islamic West Africa.
The University of Illinois at Urbana-Champaign has also a large community of African graduate students and hosts the vibrant African Students Organization (ASO).