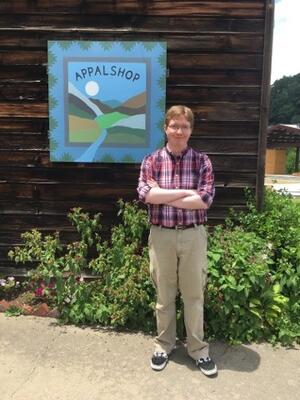 Austin spent the summer in his native southeastern Kentucky as an intern at Appalshop Archive and an assistant at the University of Pikeville Special Collections and Archives.
At Appalshop, he worked to digitize, process, rehouse and make accessible through a new online catalog a variety of paper, photographic and moving image materials that document the history and culture of Appalshop and Central Appalachia. He also co-curated a small exhibit on the 1892 murder trial of U.S. Marshal M.B. "Doc" Taylor and the making of the corresponding Appalshop play entitled "Red Fox/Second Hangin'".
At UPike, Austin assisted with processing and rehousing a large collection of materials from Kentucky's 59th Governor.