A major center of East Asian studies in Middle America, the University of Illinois offers one of the most respected and innovative graduate programs in Japanese history in the country.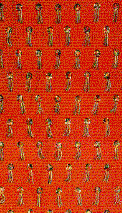 The graduate program emphasizes the crossing of disciplinary boundaries, grounding historical analysis within a general understanding of theoretical and historiographical issues. The University Library's superb East Asian Library collection comprises over 250,000 books and journals in Chinese, Japanese and Korean; of particular interest to students of Japanese history is the Joseph K. Yamagiwa Collection of rare Japanese books and manuscripts dating from the 15th to 19th centuries—including some early-modern editions found nowhere else. Our program offers a broad range of courses and research topics, ranging from cultural history, ethnicity, and identity, and intra-Asian relations in the Tokugawa period to problems of nationalism and citizenship in contemporary Japan. The program has major strengths in the cultural and intellectual history of Japan from 1600 to the present, especially in relation to issues of national and ethnic identity.
Students in the Japanese history program benefit from the Department's strong programs in Chinese and Korean history, as well programs in the languages and cultures of East Asia in the departments of East Asian Languages & Cultures, Anthropology, and Religion.
Graduates of the Ph.D. program in Japanese history have gone on to successful teaching and research careers in tenure-track positions at leading research universities, liberal arts colleges, and think tanks in both the United States and Japan, and have published their dissertations as award-winning monographs.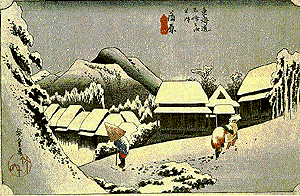 In addition to the Japanese language program offered on campus, the University of Illinois offers opportunities for advanced language study in Japan.UIUC is a member of the Consortium governing the Interuniversity Center for Japanese Language Studies in Yokohama, where students often spend a year of advanced, intensive language training as part of their graduate training.
Core faculty in Japanese history
Ronald P. Toby (Ph.D. Columbia, 1977) specializes in premodern and early modern Japan. Toby's current research interests intersect cultural history and international relations; visuality and history; and the history of cartography, with a primary focus on notions of ethnicity, identity, and spatiality. His main current project examine the ways Japanese of the early-modern era constructed and reproduced ethnic and cultural identity through representation of the Other - peoples beyond Japan's borders, border peoples like the Ainu and Ryukyuans, inner aliens like the eta (pariahs), etc., and asserted difference from Other in popular culture. A corollary project investigates the representation of the spatial boundaries of Japan in early modern mapping practices the margins of what constituted 'Japan' and 'the Japanese' in both official and popular representation. He is particularly interested in issues of visual representation and iconography, and the problem of reading the visual as text. He has written widely, in both English and Japanese, on the history of Japanese-Korean relations in the early modern era, on the international roots of Japanese ideology and politics, on popular culture, identity and ethnicity, and on credit and banking in early-modern Japan.
Selected publications include Engaging the Other: 'Japan'  and Its Alter-Egos, 1550-1850 (forthcoming, California); 'Sakoku' to iu gaikō (The Politics of 'Seclusion'; Shōgakukan, 2008); Japan and Its Worlds: Marius Jansen and the Internationalization of Japanese History, (co-editor, I-House Press, 2007); Emergence of Economic Society in Japan, 1600-1859, co-editor (Oxford, 2004); Rekishi de miru Nik-Kan-Chū no bunka kōryū, co-author (Japan, Korea & China: cultural relations in history; Yamakawa Shuppan, 2004); State and Diplomacy in Early-Modern Japan: Asia in the Development of the Tokugawa Bakufu (Princeton, 1984; pb., Stanford, 1991); Gyōretsu to misemono (Asahi Shinbunsha, 1994, coauthor); 'The Indianness of Iberia and Changing Iconographies of Other,' in Implicit Understandings: Observing, Reporting, and Reflecting on the Encounters between Europeans and Other Peoples in the Early Modern Era, ed. Stuart Schwartz (Cambridge, 1994): 323-351; 'Imagining and Imaging 'Anthropos' in Early-modern Japan,' in Visual Anthropology Review, 14, 3 (1998): 19-44.
Other Faculty with an interest in Japan include
Related Departments and Centers
Weblinks to Japanese History and Culture Sites
General Indexes and Information
History, Maps
News and Current Information
National Research Institutes