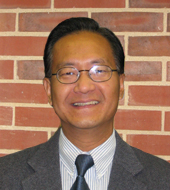 Contact Information
Department of History
810 S. Wright Street, Urbana
810 S Wright
M/C 466
Urbana, IL 61801


Additional Campus Affiliations
Professor, East Asian Languages and Cultures
Professor, Program in Medieval Studies
Curator, College of Liberal Arts and Sciences

Recent Publications
Chow, K. (2011). The merging of shi and shang in travel: the production of knowledge for travel in late Ming book. Frontiers of History in China, 6(2), 163-182. https://doi.org/10.1007/s11462-011-0125-0
KAI-WING, CHOW. (2010). Review: B.P.T. Wei's Ruan Yuan, 1764-1849: The Life and Work of a Major Scholar-Official in Nineteenth-Century China before the Opium War. Journal of Asian Studies, 69(4), 1217-1218. https://doi.org/10.1017/S0021911810002366
Chow, K., Hon, T., Ip, H., & Price, D. C. (Eds.) (2008). Beyond the May Fourth paradigm: In search of Chinese modernity. Lanham: Lexington Books.
Chow, K. (2008). Review: J.P. McDermott's A Social History of the Chinese Book: Books and Literati Culture in Late Imperial China. Journal of Chinese Studies, 48, 505-510.
Chow, K-W. (2007). Reinventing Gutenberg: Woodblock and movable-type printing in Europe and China. In Agent of Change: Print Culture Studies after Elizabeth L. Eisenstein (pp. 169-192). University of Massachusetts Press.