The University of Illinois offers one of the most dynamic and innovative graduate programs in Chinese history in the country. Our strength is in the cultural, intellectual, and social history of China from the Ming-Qing transition (1600s) to the early People's Republic (1960s). The two core faculty in Chinese history is Kai-Wing Chow, a renowned scholar in Ming Qing cultural and intellectual history, and Poshek Fu, who engages in wide-ranging research on the cultural, political, and intellectual history of twentieth-century China and Chinese America.

Consistent with the interdisciplinary approach of the Department of History, we emphasize archival research, comparative perspectives, and encourage our students to expand their understanding of China by taking courses in different areas within the department and outside, such as Institute of Communication Research and Department of East Asian Languages and Cultures. Within the Department of History, our students can take classes with other Asianists including Augusto Espiritu and Rod Wilson. At Illinois, there are over twenty China and East Asia scholars, some of whom are among the most respected scholars in their fields.      
The University of Illinois has one of the best academic libraries in the U.S. It contains an East Asian Collection which boasts over 200,000 books and journals in Chinese, Japanese, and Korean languages and an extensive network of research support for our students.  
The Chinese history program has maintained a small student enrollment. This is due in part to the strong competition for funding in the department and in part to the vigorous program that includes research knowledge of two non-English languages (such as Chinese and Japanese). After one year of financial support in the program, we work with students to explore a variety of funding opportunities on campus, such as teaching and research fellowship from the Department of History.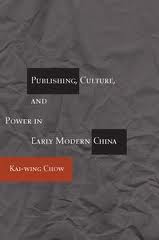 Our students have worked on a variety of research topics and have done exceptionally well in the job market. In recent years, our students completed their dissertations on topics such as Chinese postal service and nation-building by Lane Harris, who is an Associate Professor at the Furman University; and politics of Hong Kong Cantonese cinema by Jing Jing Chang, who now teaches at the Wilfred Laurier University in Canada. Other topics include the translocal history of eighteenth-century businessmen (Yongtao Du) to archaeology and the discourse of nationalism (Jeff Kyong-McClain).   
Core faculty in Chinese history
Kai-Wing Chow (PhD., California-Davis, 1988) specializes in the study of intellectual and cultural history of imperial China. His approach to historical study is interdisciplinary and intercultural, underscoring the important role of language and translation in the writing and teaching about China. He is currently working on two book projects, one on the cultural impact of printing in late imperial China, and the other on the role of commerce, religion, and law in the making of public culture in the late imperial period, with a focus on City-God temples. Professor Chow has edited and authored several books, including Publishing, Culture, and Power in Early Modern China (Stanford University Press, 2004) and The Rise of Confucian Ritualism in Late Imperial China: Ethics, Classics, and Lineage Discourse (Stanford, 1994).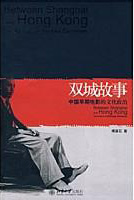 Poshek Fu (PhD., Stanford, 1989) has published on the political, cultural, and intellectual history of twentieth-century China. He is currently completing a book on the cultural Cold War in China and Hong Kong from 1946 to 1956.  His research interests include the Second World War, Cold War, US-China relations, cultural policy, and Chinese American history.
He received his Ph.D. from Stanford University. His English publications include China Forever: Shaw Brothers and Diasporic Cinema(2008), Between Shanghai and Hong Kong: The Politics of Chinese Cinema (2003),and Passivity, Resistance, and Collaboration: Intellectual Choices in Occupied Shanghai, 1937-1945(1993), all of them have been translated into Chinese (in China and Hong Kong). His articles have appeared in such journals as China Quarterly and Cinema Journal. He has also contributed to the American Historical Association "Master at the Movies" Series.
He was a Fulbright Research Fellow in China, and received grants and fellowships from Mellon and John D. and Catherine T, McArthur Foundation. He is currently also Zijiang Professor of Humanities at the East China Normal University in Shanghai.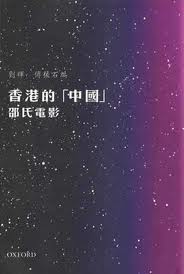 Other faculty with research interests in Chinese history