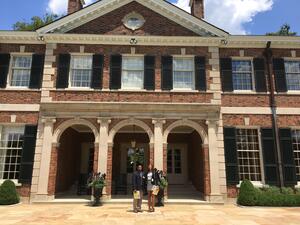 Johnna worked with the Tennessee Department of Corrections in the Office of Investigations and Compliance and Davidson County Juvenile Court in the Metropolitan Schools and Attendance Center section. She began in the Tennessee Leaders of Tomorrow Internship Program orientation seminar, during which she realized she was the only intern for the Tennessee Department of Corrections!
Johnna learned what all is involved in investigating PREA cases (Prison Rape Elimination Act) and assisted in interviews pertaining to alleged PREA incidents. She also investigated people smuggling drugs into the prison and listened to phone calls and read letters in order to investigate their crimes and hopefully arrest them on charges.
This block is broken or missing. You may be missing content or you might need to enable the original module.