Graduate study in South Asian history encompasses the themes of colonialism/post-colonialism, gender, modernity, capitalism, and environmental history; emphasizes a rigorous and in-depth engagement with the methodological and theoretical interventions made by South Asian historians in feminist theory, postcolonial theory, Marxist history, and Subaltern Studies; and encourages students to look beyond the sub-continental landmass and across the Indian Ocean to East Africa, the Middle-East and Southeast Asia.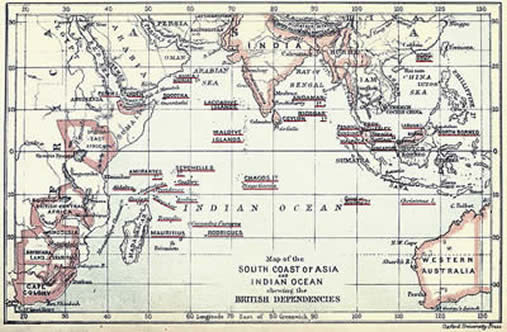 CORE FACULTY
Tariq Omar Ali and Antoinette Burton are the core faculty members in the field of South Asian history. Tariq Ali's research is focused on colonial and postcolonial Bengal and on the themes of histories of capital, agrarian history, and environmental history. Antoinette Burton is a leading historian of the British Empire, and her scholarship is focused on feminist history, colonialism/post-colonialism, and Britain's wider empire.
If students wish to explore South Asia's oceanic connections, they may work with James Brennan, historian of East Africa, and Ken Cuno, historian of the modern Middle East, with a focus on Egypt.
Beyond the department, students will find resources available through the Center for South Asian and Middle Eastern Studies (CSAMES). CSAMES organizes a weekly lecture series, invites visiting speakers, and organizes conferences. In September 2016, CSAMES organized an enormously successful conference titled: Partition and Empire: Ireland, India, Palestine and Beyond. CSAMES also sponsors a Masters Degree in South Asian Studies.
Graduate students in the History Department can take classes in Hindi/Urdu and in Sanskrit with the Department of Linguistics.
Faculty in other departments whose work focus on South Asia include:
Jessica Birkenholtz, Religion
Trevor Birkenholtz, Geography
Rini Bhattacharya Mehta, Comparative Literature
Mithilesh Mishra, Linguistics
Junaid Rana, Asian American Studies
Amita Sinha, Landscape Architecture