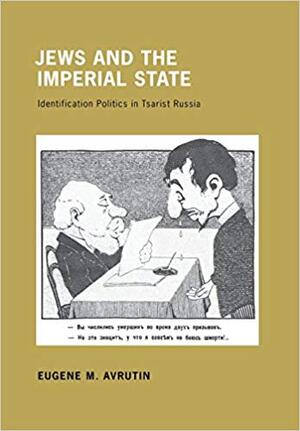 At the end of the eighteenth and beginning of the nineteenth centuries, a gradual shift occurred in the ways in which European governments managed their populations. In the Russian Empire, this transformation in governance meant that Jews could no longer remain a people apart. The identification of Jews by passports, vital statistics records, and censuses was tied to the growth and development of government institutions, the creation of elaborate record-keeping procedures, and the universalistic challenge of documenting populations.
In Jews and the Imperial State, Eugene M. Avrutin argues that the challenge of knowing who was Jewish and where Jews were, evolved from the everyday administrative concerns of managing territorial movement, ethnic diversity, and the maze of rights, special privileges, and temporary exemptions that composed the imperial legal code. Drawing on a wealth of previously unexplored archival materials, Avrutin tells the story of how one imperial population, the Jews, shaped the world in which they lived by negotiating with what were often perceived to be contradictory and highly restrictive laws and institutions.
Although scholars have long interpreted imperial policies toward Jews in essentially negative terms, this groundbreaking book shifts the focus by analyzing what the law made possible. Some Jews responded to the system of government by circumventing legal statutes, others by bribing, converting, or resorting to various forms of manipulations, and still others by appealing to the state with individual grievances and requests.