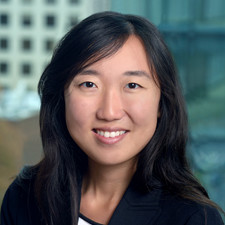 XiXi went straight to Harvard Law School after her time at Illinois, which included 4 years working at the Daily Illini. During law school , she interned at a major law firm in Washington, D.C., the Federal Communications Commission, the Clean Air Task Force, and a clerkship in the office of Senator Ed Markey (D-Mass.). After graduating in 2015, she took a job as an associate at a boutique telecom regulatory law firm in Washington, D.C., for two years, before moving to New York to work for Google Fiber.
Could you please describe your current position?
I am an Associate Corporate Counsel at Google Fiber. I do a mix of work, which includes drafting and negotiating contracts, advising on regulatory compliance, and product counseling. My company has a small legal department, and we share all the legal work, with the support of outside counsel. I sit in New York, and the rest of my team sits in California. With the advent of technology, it has become increasingly easier to work across different offices and time zones.
What is your favorite part about your current position? How did you get to where you are now?
I would say I have two favorite things about my job. One, I love the variety of my work. I get to do a wide range of things, and it never gets boring. I like being a generalist more than being a specialist. Two, I love the people. On a day-to-day basis, having great coworkers makes a major difference in your quality of life.
I previously worked for a law firm in DC. I had done work for Google Fiber as a client, and when Google Fiber's legal team was hiring, I was asked to go on secondment (loaned out to the client full time). I did that for about five months before I was formally hired.
What did you enjoy most about being a history major at UIUC?
Lots of things! First, I enjoyed the opportunity to take a diverse range of classes. I didn't focus on one particular area. I got to take classes from early Russian history to the decolonization of Africa. Second, I particularly liked how the department was fairly small, so most of my upper level classes weren't overcrowded and allowed for a lot of discussion. Third, the professors were so great at teaching that even the lectures were good – I remember my classes on the Ottoman Empire and the Balkans were lecture-based, but I legitimately loved going to those lectures every week.
What was the best class/favorite professor you took in the history department and why?
I honestly can't think of a class I didn't enjoy, so it's hard to pick a favorite. I remember a lot of professors very fondly. I have to say my favorite professor was my thesis advisor, Professor Hoganson. Obviously, we spent a lot of time together working on my thesis, and getting that kind of detailed attention on my writing and research was invaluable – plus, she's a pretty great person to spend time with!
What aspects of your education as a history student have been the most beneficial to you?
Many things, but probably most importantly, the ability to write concisely and the ability to ask a lot of questions to get the most complete point of view. A critical part of my job now is asking a lot of questions to understand how the business works and what the problem is so I can give the best legal advice.
What advice would you give to current history majors about the professional realm?
Try to really understand what an average day is like in any profession you are considering. A fulfilling career often isn't found in the overall job description; it's found in the things you are doing every day and whether you like doing those things day in and day out.