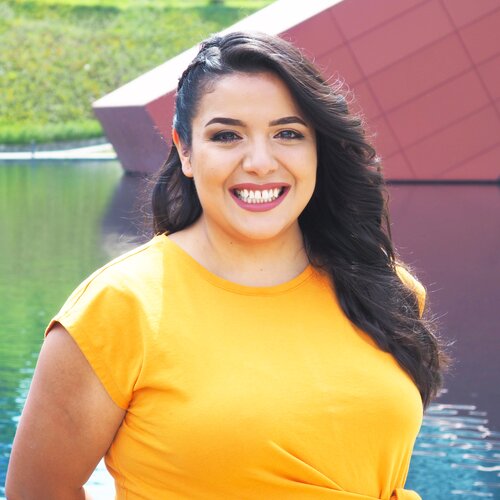 Contact Information
309 Gregory Hall
810 S Wright St.
Urbana, IL 61801
Biography
Yuridia Ramírez is a Ford Foundation Fellow and Assistant Professor of history at the University of Illinois at Urbana-Champaign. Ramírez earned her PhD and MA in history from Duke University with a certificate in Latin American Studies. She also holds a BA in history and journalism from the University of Minnesota. Currently, Ramírez is working on her book manuscript, tentatively titled Indigeneity on the Move: Transborder Politics from Michoacán to North Carolina, a historic and interdisciplinary analysis of a diasporic indigenous community and their transforming sense of indigeneity.
Research Interests
Dr. Ramírez's book manuscript-in-preparation, tentatively titled Indigeneity on the Move: Transborder Politics from Michoacán to North Carolina (under advance contract with UNC Press), traces the movement of indigenous P'urhépecha migrants from Cherán, Michoacán, to and from North Carolina during the late twentieth century. Though many scholars have understood indigeneity as place-based, she contends that the evolution of P'urhépecha indigeneity as it travels and changes through time not only provides a counternarrative to "Mexican migration" that assumes a homogenous community; it also transforms the way scholars approach migrants, migration, and the global world. Her book sets forth a concrete example of a transborder, organized indigenous community intimately connected to North Carolina and Cherán. Through extensive transnational archival research in North Carolina and throughout Mexico that included examining newspapers, personal papers, and institutional and organizational records, as well as conducting oral histories, Dr. Ramírez considers how we think of a politics of indigeneity when it moves.
Education
PhD, History, Duke University
Master of Arts, History, Duke University
Bachelor of Arts, History and journalism, University of Minnesota
Courses Taught
HIS/LLS 279: Mexican American History
HIS 200: Introduction to Historical Interpretation
HIS 312: Immigrant America
HIS 498: Oral History and the Modern U.S. 
Additional Campus Affiliations
Department of Latina & Latino Studies
External Links
Dr. Ramírez's work in racial and indigenous histories, as well as in diasporic communities and decoloniality, also have informed her dedication to community organization efforts. She served as the North Carolina organizer with United We Dream and has organized in refugee and immigrant communities in both Minneapolis, MN, and Durham, NC. Dr. Ramírez has worked with K­-12 students, young adults, and families, thinking critically about racism, violence, and injustice, while developing a vision for a collective community. As an oral historian whose parents have been Mexican immigrant factory workers for more than thirty years, Ramírez has personal experience with and an intellectual commitment to migrant workers and their families.