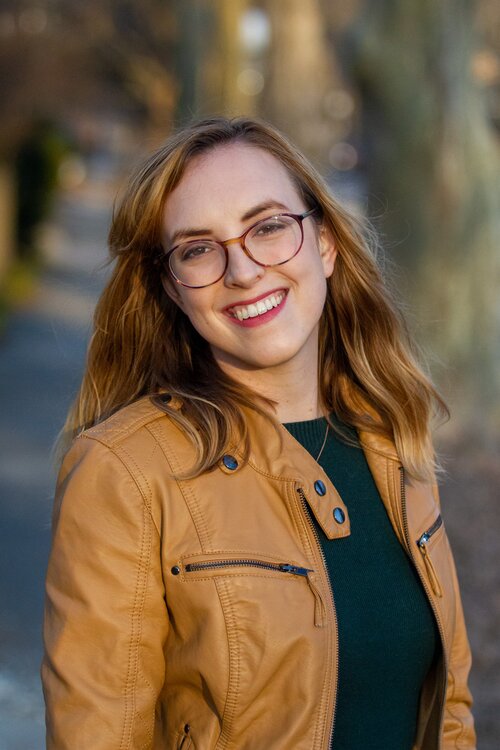 Contact Information
801 South Wright Street, 110 Coble Hall
M/C 322
Champaign, IL 61820
Biography
Rhiannon Hein is a PhD candidate in Modern German History at the University of Illinois at Urbana-Champaign. She was born and raised in Honolulu, HI and graduated summa cum laude from the University of Alabama in 2018 with a BA in History and English. Supported in part by the Foreign Language and Area Studies Fellowship, her work at the University of Illinois has won the Joseph Ward Swan Prize for outstanding seminar paper and an Honorable Mention for the Humanities Research Institute's Prize for Research. 
With the support of the Gerda Henkel Stiftung, Hein is now conducting research for her dissertation, "A Provincial Cosmos: German Towns, Gowns, and the Making of Modernity, 1775-1848." Her project investigates the interplay between regionalism, nationalism, and globalism in the towns and gowns of Göttingen and Jena, two of the leading universities in the late Enlightenment and early Romantic German lands. Framing the towns as spaces of transit and exchange embedded in foreign imperial networks, her research explores the transcultural nature of German identity and belonging at the turn of the nineteenth century.
Research Interests
Modern Germany
History of Women, Gender, and Sexuality
History of Science, Technology, and Medicine
History of Nationalism, Empire
Education
M.A. in History, University of Illinois Urbana-Champaign, December 2020.
B.A. in History and English, University of Alabama at Tuscaloosa, May 2018.
Grants
Gerda Henkel Stiftung Research Scholarship, 2021-2023
Foreign Language and Area Studies Fellowship (German), 2020-2021
Foreign Language and Area Studies Fellowship (German), 2019
Charles Grayson Summersell Memorial Scholarship (Univ. Alabama), 2018
Awards and Honors
Honorable Mention, HRI Prizes for Research in the Humanities, 2021
Joseph Ward Swain Prize for outstanding seminar paper, 2020
UIUC Teachers Ranked as Excellent, 2019-2020
Courses Taught
HIST 141: Western Civilization from Antiquity to 1660, 2018-2019
HIST 100: Introduction to Global History, 2022