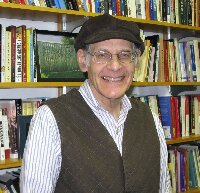 Contact Information
561 Medical Sciences Building
Office Hours
None;please call or email to make an appointment.
Research Interests
History of science and medicine from the 18th century. Currently concentrating on the history American health care policy from the 20th century.
Education
Ph. D., History (with specialization in history of science), Princeton University, 1977.
Additional Campus Affiliations
College of Medicine.  Emeritus Head, Medical Humanities and Social Sciences Program.
Highlighted Publications
JOURNAL ARTICLES
"Health Planning in the United States and the Decline of Public-interest Policymaking." Milbank Quarterly, vol. 84, no. 2 2006, p. 359-440.
"Innovation and Public Accountability in Clinical Research." Milbank Quarterly, vol. 77, no. 1, 1999, p. 111-172.