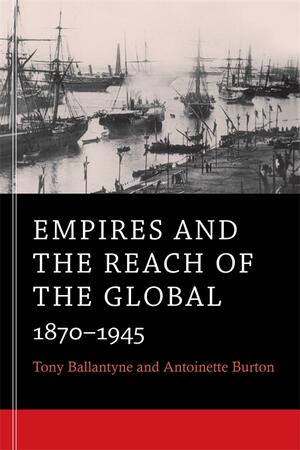 Empires and the Reach of the Global brings the history of empires into sharp focus by showing how imperialism has been a shaping force not just in international politics but in the economies and cultures of today's world. Focusing on both the strengths and limits of imperial power, Tony Ballantyne and Antoinette Burton describe the creation and disintegration of the reigning world order in the period from 1870 to 1945.
Using the British, Japanese, and Ottoman empires as case studies, the authors trace the communication, transportation, and economic networks that were instrumental to empire building. They highlight the role of empires as place-making regimes that organize geographic space as distinct territories. Militaries and missionaries, workplaces and households, all served as key domains of interaction within these territories, as colonial officials sought to manage the customs and lifeways of indigenous populations. Imperial connections contributed to the shrinking of time and space, but colonial encroachments also provoked opposition, which often played out in locations of everyday activity, from fields and factories to schools and prisons. Colonized territories sponsored a variety of forms of organized resistance, with full-fledged nationalist movements erupting onto the global scene in the interwar period.
Ballantyne and Burton stress that empire was not something fabricated in European capitals and implemented "out there." Rather, imperial systems, with their many racial, gendered, and economic forms, affected empires in all of their parts—the metropole as well as the farthest outpost.