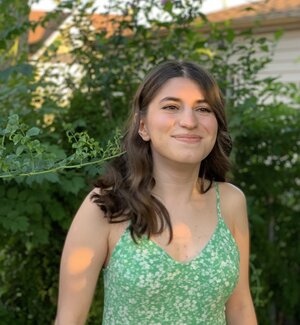 Yoss is completing a Minor in Informatics in addition to her History major. She is a James Scholars and, since February 2020, she has worked as a research assistant at the School of Information Sciences at Illinois . Yoss has featured on the Dean's List in each of her semesters at Illinois, and received the William F. and Virginia C. Waterman Scholarship and the Alfonzi Scholarship by the Department of History in recognition of her many academic accomplishments. She is very much involved in the SourceLab initiative, which helps combine her interests in the humanities and digital technologies.
Yoss has worked at the University Library at the University of Illinois at Urbana-Champaign as an Interlibrary Loans Processor, at the Cook County State's Attorney's Office as a law clerk, and interned at the City of Chicago Office of the Clerk. She has also volunteered at the Urbana Free Library and the The Idea Store.
This block is broken or missing. You may be missing content or you might need to enable the original module.