Career fellowship will highlight opportunities for doctoral students in history
A new program in the Department of History is designed to create wider awareness of the careers and opportunities available to doctoral students while highlighting the diverse skills developed through graduate study.
Mark Steinberg, a professor of history and director of graduate studies for the department, said that a new grant from the American Historical Association will allow the department to fund a career diversity fellow who will work with faculty to raise awareness and promote accessibility to a wide array of opportunities for graduate students.
The fellowship recipient, a graduate student who is funded by the AHA with additional support from the Department of History and the Graduate College, will assist in activities such as reforming the existing curricular offerings and programming, creating new events and materials that promote the skills and career opportunities that come with a PhD, and collaborating with other units and initiatives around digital humanities and other trends.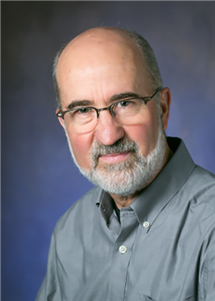 The driving principle of the program is that there are many careers open to people with doctoral degrees in history. In addition to the work of a professor, which itself involves many more skills than teaching and research, Steinberg said, a doctoral degree in history is good preparation for careers in museums, archives, libraries, law, business, politics, and writing.
"The idea is to diversify thoughts about the job market, about the careers that you can follow, and to be explicit about the type of training we give students to make sure that they're completely aware of those possibilities, and are also very cognizant of those skills that they're learning," Steinberg said.
The Department of History has selected its first career diversity fellow: Brian Campbell, a doctoral candidate.
By Logan Weeter, University of Illinois News Bureau
5/31/2018
Directory
tsantan2
Thais
Rezende Da Silva De Sant'ana