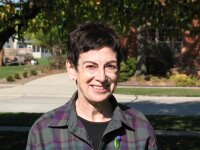 Additional Campus Affiliations
Professor - African American Studies
External Links
Highlighted Publications
BOOKS
Pleck, Elizabeth H. Not Just Roommates: Cohabitation after the Sexual Revolution. Chicago: University of Chicago Press, 2012.
Love of Freedom: Black Women in Colonial and Revolutionary New England. Oxford University Press, 2010.
Cinderella Dreams: The Allure of the Lavish Wedding. University of California Press, 2003.
Domestic Tyranny: The Making of American Social Policy against Family Violence from Colonial Times to the Present. University of Illinois Press, 1987.
Black Migration and Poverty: Boston 1865-1900. Academic Press, 1979.
Celebrating the Family: Ethnicity, Consumer Culture, and Family Rituals. Harvard University Press, 2001.