We welcome you to join us for our three upcoming events over the next two weeks.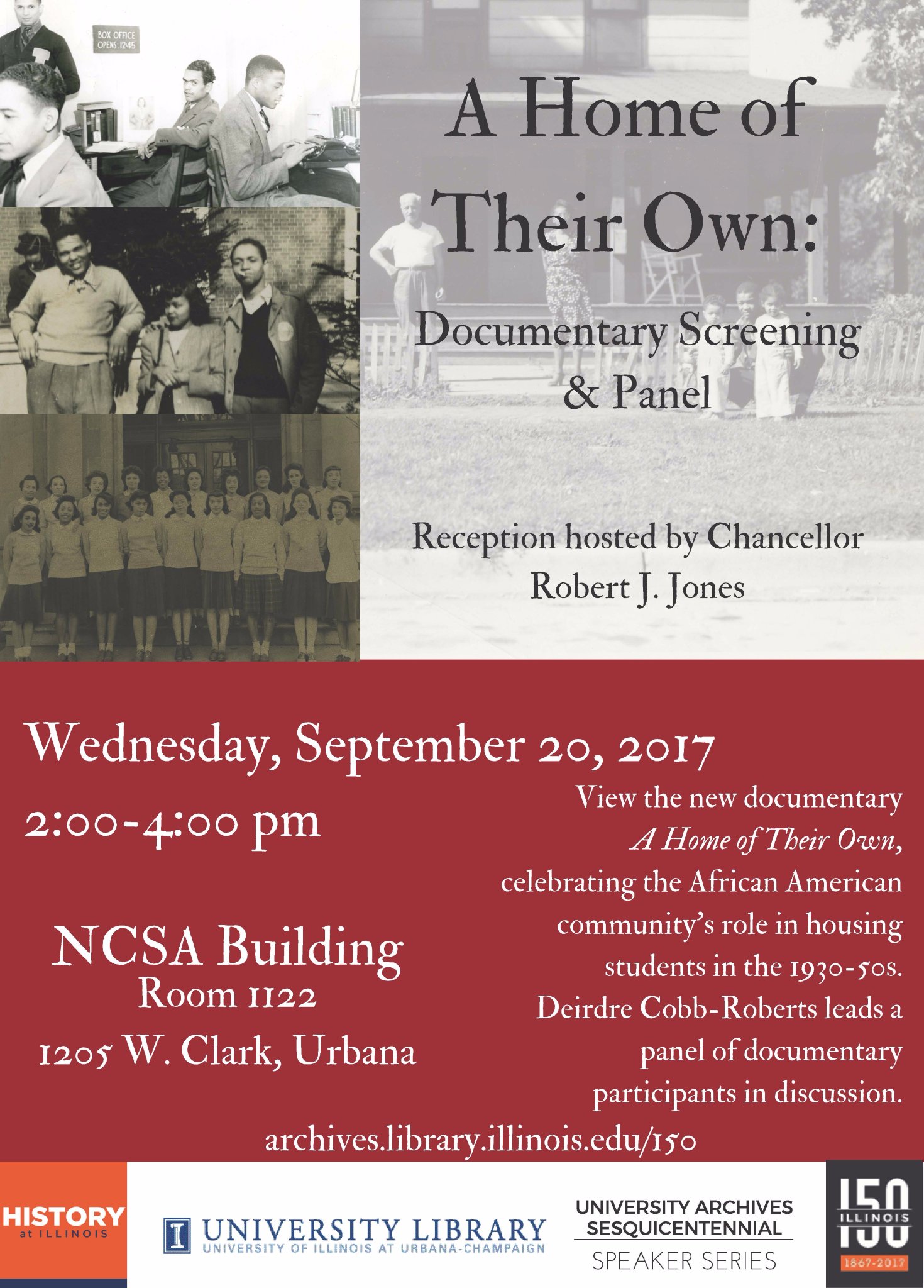 Wednesday, September 20, 2-4pm, NCSA Building, Room 1122.
A Home of Their Own: Documentary Screening & Panel.
Screening of new documentary on the African-American community's role in housing students in the 1930s-1950s. Followed by a panel discussion led by Prof. Deirdre Cobb-Roberts . A pre-screening reception is hosted by Chancellor Robert J. Jones.
Thursday, September 28, 2017, 3-5pm, Lincoln Hall Room 1024
CHI Reading Group Meeting: Conversation with Dr. Karen Rodriguez'G, Interim Director of the Office of Undergraduate Research and Program Director for the Ethnography of the University Initiative. See EUI's website for more information on their work.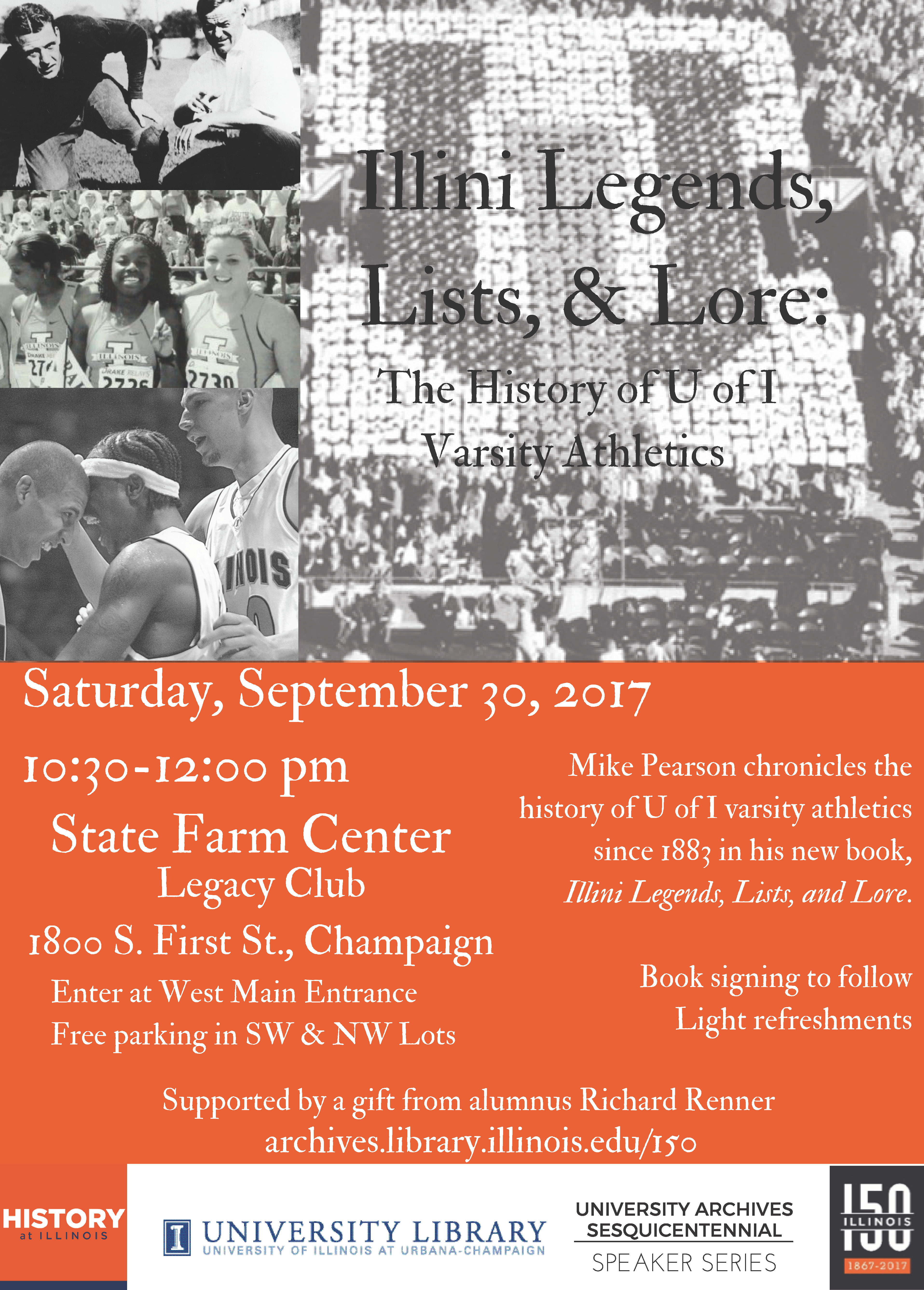 Saturday, September 30, 2017, 10:30-12:00pm, State Farm Center Legacy Club
Celebrating Illini Legends, Lists, and Lore (3rd edition, 2017)
A book talk by Mike Pearson, freelance writer, video producer and News-Gazette since columnist.
See the history calendar for more information.