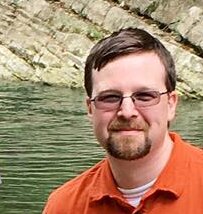 Contact Information
History, 309 Gregory Hall
810 S. Wright Street
Urbana, IL 61801
Research Interests
Colonial North America & Early US to 1830
Global Histories
African American History
Race and Slavery
Slave Resistance
The Atlantic World
Research Description
My research is in the history of slave resistance, revolt, and marronage in the United States, with a specific focus on how acts of mass resistance to slavery and permanent maroon settlements influenced early America. More broadly I hope to connect American slave resistance into the broader global world of anti-slavery revolts and explore how global acts of anti-slavery resistance impacted the United States.
My recent and upcoming research projects include a discussion of the presence (or lack of presence) of maroons in the memory of the Great Dismal Swamp of Virginia and on American newspaper responses to the Second Maroon War in Jamaica (1795-1796). My masters thesis research explored how the British Press responded to and interpreted Tacky's War, the Baptist War, and the Morant Bay Rebellion in Jamaica from 1760 to 1865.
Education
M.A., Virginia Commonwealth University, 2016
B.A., Virginia Tech, 2008
Highlighted Publications
JOURNAL ARTICLES
"Mired Memory: Marronage in the Great Dismal Swamp." Social & Economic Studies, vol. 67, no. 1, 2018, p. 33-48.
BOOK CONTRIBUTIONS
Day, Thomas. "Resistance and the Enslaved." The Palgrave International Handbook of Human Trafficking, 2019.