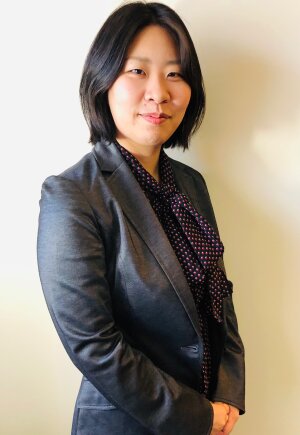 Contact Information
History, 309 Gregory Hall
810 S. Wright Street
M/C 466
Urbana, IL 61801
Research Interests
Twentieth-century U.S. history
History of gender and sexuality
Education
B.A. Tokyo University of Foreign Studies
M.A. University of Tokyo
Grants
Japan Society for the Promotion of Science (DC2) Fellow, 2014
Fulbright Fellowship, Japan, 2014-2015
Jeffery S. Tanaka Award, 2017
Nelle M. Signor Graduate Scholarship in International Relations, 2018
Chester G. Starr Award for Graduate Dissertation Research Travel, 2018
The Konosuke Matsushita Memorial Foundation Research Grant, 2018
Yoshiko Kinjo Memorial Fund, 2019
Highlighted Publications
ESSAYS
"Rape and the Sexual Politics of Homosociality: The U.S. Military Occupation of Okinawa, 1955-56" NOTCHES: (re)marks on the history of sexuality, 2015.
JOURNAL ARTICLES
"Escape from the city: the question of settler-colonialism in the gay liberation movement in the 1970s," Studies of American History 42 (2019): p. 37–53. (in Japanese)
"Double bind of 'the right to serve': Gay liberation movement and anti-Vietnam War movement in the United States during the 1970s" Gender and Sexuality, vol. 10, 2015, p. 5-31.
"Paradox of identity-based multi-front politics: Gay liberation movement in California during the 1970s." Pacific and American Studies, vol. 14, 2014, p. 79-94.