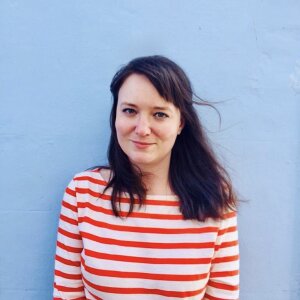 Contact Information
309 Gregory Hall
810 S Wright
M/C 466
Urbana, IL 61801
Research Interests
Modern U.S.
African Diaspora
Gender, Women, and Sexuality
African American History
Research Description
My dissertation examines the diasporic cultural feminism of four Black Chicago women—Margaret Burroughs, Gwendolyn Brooks, Val Gray Ward, and Christine Johnson—from the Chicago Black Renaissance of the 1930s and 1940s through the Black Arts Movement of the 1960s and 1970s. As friends and collaborators, these four women formed the nucleus of a thriving community of Black women cultural workers in Chicago.  Together, they forged a distinct diasporic cultural politics during the early and mid-twentieth century.
In chronicling the lives of these women, my dissertation deepens our understanding of the myriad ways Black women grafted African-American history, art, and culture onto a larger map of diasporic belonging and production in Chicago. At the same time, my dissertation illuminates the gendered contours of these women's diasporic freedom dreams, and it provides a theoretical and empirical template for appreciating the distinct ways in race, space, place, gender, and class have shaped diasporic communities and politics in the American Heartland. 
Education
B.A. Purdue University, 2013
M.A. Purdue University, 2015
Awards and Honors
Humanities Research Institute at Illinois Graduate Fellow (2020-2021)
University of Illinois List of Teachers Ranked as Excellent (2019-2020)
Black Metropolis Research Consortium Short-term Fellowship (2019)
Donald and Barbara Smalley Graduate Research Fellowship in Gender and Women's Studies (2019)
American Historical Association and Modern Language Association Career Development Fellowship (2019)
University of Illinois History Department Dissertation Research Fellowship (2018)
University of Illinois President's Research in Diversity Travel Award (2017)
University of Illinois History Department Pre-Dissertation Research Fellowship (2017)
University of Illinois List of Teachers Ranked as Excellent (2016-2017)
Purdue University College of Liberal Arts Distinguished Master's Thesis Award (2015)
Courses Taught
African American Studies 101/History 174
History 172
History 173
Highlighted Publications
JOURNAL ARTICLES
"'Chicago's Renaissance Woman: The Life, Activism, and Diasporic Cultural Feminism of Dr. Margaret Taylor Goss Burroughs." African and Black Diaspora: An International Journal, 2020. DOI: 10.1080/17528631.2020.1726577
MAGAZINE ARTICLES
"Gains and Losses: Evaluating What Matters Most When It Comes to Career." Perspectives Daily: The Newsmagazine of the American Historical Association, 2019.
REVIEWS
Review of The Promise of Patriarchy: Women and the Nation of Islam, by Ula Yvette Taylor, North Meridian Review: A Journal of Culture and Scholarship, 1, no. 1 (September 2020): 145-147.
Review of Managing Inequality: Northern Racial Liberalism in Interwar Detroit by Karen Miller. Michigan Historical Review, vol. 43, no. 2, 2017.