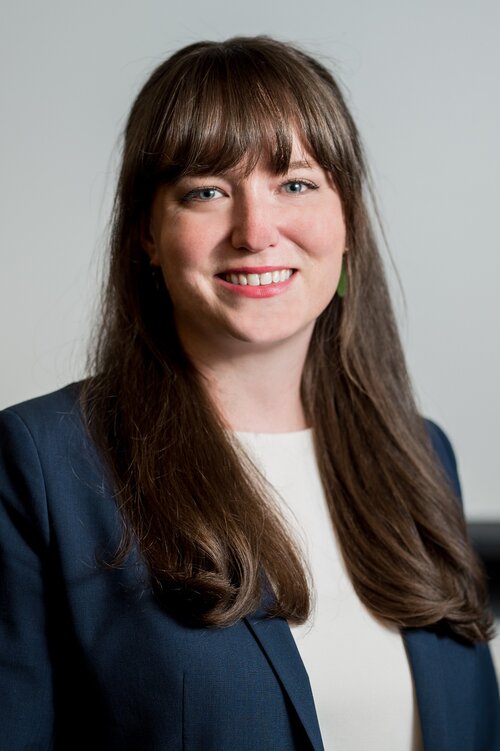 Contact Information
309 Gregory Hall
810 S Wright
M/C 466
Urbana, IL 61801
Humanities Student Support and Program Coordinator, We CU
Research Interests
Modern U.S.
African Diaspora
Gender, Women, and Sexuality
African American History
Research Description
Olivia M. Hagedorn is a PhD candidate in history at the University of Illinois at Urbana-Champaign, where she studies women, gender, race, the Black Midwest, and the African diaspora. Her dissertation is titled, "Call Me African": Black Women and Diasporic Cultural Feminism in Chicago, 1930-1980. It examines the diasporic cultural activism of four extraordinary Black Chicago women—Margaret Burroughs, Gwendolyn Brooks, Val Gray Ward, and Christine Johnson—from the Chicago Black Renaissance through the Black Arts Movement. In chronicling the lives of these women, her project demonstrates the significance of Chicago as a key site for the production of a diasporic cultural feminism that linked the Midwest to the African world. "Call Me African" thus extends the geographical scope of the African diaspora, identifies Black women as authoritative progenitors of internationalist thought, recognizes the expressive arts as repositories of diasporic thought and action, and provides a framework for reinterpreting Chicago's history through diasporic and feminist lenses.
Her research has been recognized by Chicago's Black Metropolis Research Consortium as well as the Humanities Research Institute at Illinois. In 2019, she was awarded the Smalley Fellowship in Gender and Women's Studies for its innovative contributions to the study of gender, women, and sexualities studies. Professionally, she is a member of several scholarly associations. These include the Association for the Study of the Worldwide African Diaspora (ASWAD), the Association for the Study of African American Life and History (ASALH), the African American Intellectual History Society (AAIHS), the Midwestern History Association, and the Organization of American Historians.
Education
B.A. Purdue University, 2013
M.A. Purdue University, 2015
Awards and Honors
Humanities without Walls and Andrew W. Mellon Foundation Summer Bridge Fellow (2021)
Humanities Research Institute at Illinois Graduate Fellow (2020-2021)
University of Illinois List of Teachers Ranked as Excellent (2019-2020)
Black Metropolis Research Consortium Short-term Fellowship (2019)
Donald and Barbara Smalley Graduate Research Fellowship in Gender and Women's Studies (2019)
American Historical Association and Modern Language Association Career Development Fellowship (2019)
University of Illinois History Department Dissertation Research Fellowship (2018)
University of Illinois President's Research in Diversity Travel Award (2017)
University of Illinois History Department Pre-Dissertation Research Fellowship (2017)
University of Illinois List of Teachers Ranked as Excellent (2016-2017)
Purdue University College of Liberal Arts Distinguished Master's Thesis Award (2015)
Courses Taught
African American Studies 101/History 174
History 172
History 173
Highlighted Publications
JOURNAL ARTICLES
"'Chicago's Renaissance Woman: The Life, Activism, and Diasporic Cultural Feminism of Dr. Margaret Taylor Goss Burroughs." African and Black Diaspora: An International Journal, 2020. DOI: 10.1080/17528631.2020.1726577
MAGAZINE ARTICLES
"Gains and Losses: Evaluating What Matters Most When It Comes to Career." Perspectives Daily: The Newsmagazine of the American Historical Association, 2019.
REVIEWS
Review of The Promise of Patriarchy: Women and the Nation of Islam, by Ula Yvette Taylor, North Meridian Review: A Journal of Culture and Scholarship, 1, no. 1 (September 2020): 145-147.
Review of Managing Inequality: Northern Racial Liberalism in Interwar Detroit by Karen Miller. Michigan Historical Review, vol. 43, no. 2, 2017.