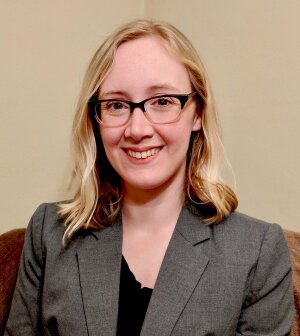 Contact Information
History, 309 Gregory Hall
810 S. Wright Street
M/C 466
Urbana, IL 61801
Research Interests
Major fields:
Disability, Medicine, and Public Health
Twentieth Century US
Women, Gender, and Sexuality
Topics: Education, Activism
Research Description
Language shifts and medical specialization have rendered the phrase "crippled child" both offensive and vague. However, the term once evoked a gamut of meanings—it referred to a pitiable innocent; the subject of a philanthropic movement; a potentially curable body. It could refer to an infant who had survived polio, a ten-year-old with spinal tuberculosis, or an adolescent born without limbs.
My project examines the role that experiences of "crippled childhood," as articulated by disabled children and adults, played in forming and informing the crippled children's movement in the United States from 1890-1960. This movement was more than just a philanthropic project; investigation of the materials left behind by those who shaped it and spoke for it reveal a powerful activist bent to much of the rhetoric of the movement, as well as the involvement of influential disabled writers who used their childhood experiences as guides for the movement's direction.
Education
PhD, University of Illinois at Urbana-Champaign (In Progress)
MA, University of Tulsa, 2014
BA, University of Tulsa, 2013
Grants
2020
Winton U. Solberg Memorial Scholarship
Dissertation Completion Fellowship
2019
Stanley S. Stroup Scholarship
Sigerist Circle Conference Travel Grant
National Science Foundation Conference Travel Grant
2018
Clarke Chambers Travel Fellowship, University of Minnesota Libraries
Bordin-Gillette Fellowship, Bentley Historical Library, University of Michigan
2017
Travel Research in Equity Collections Award, National Museum of American History
Dissertation Research Fellowship, Department of History, University of Illinois
2016
Pre-Dissertation Summer Research Travel Grant, Department of History, University of Illinois
2015
Fellowship, Department of History, University of Illinois
2014
Thomas H. Buckley Award in American History, Department of History, University of Tulsa
William A. Settle Award in History, Department of History, University of Tulsa
Henneke Fellowship, University of Tulsa
Courses Taught
University of Illinois at Urbana-Champaign
2019
HIST 103: A History of Everything: The Big Bang to Big Data (Teaching Assistant)
HIST 286: US Gender History Since 1877 (Course Preparation Assistant)
2018                         
HIST 365: Fiction and the Historical Imagination (Instructor of Record)     
2017                                                                        
HIST 102: Reacting to the Past: Conflict and Unity in American History (Instructor of Record)                  
2016
HIST 102: Reacting to the Past: Conflict and Unity in American History (Instructor of Record)      
HIST 172: US History Since 1877 (Teaching Assistant)                    
2015
HIST 142: Western Civilization Since 1660 (Teaching Assistant)                                                          
Johns Hopkins Center for Talented Youth, Princeton University Site
2019
Politics and Film (Teaching Assistant)                                    
2018
Politics and Film (Teaching Assistant)
Additional Campus Affiliations
Graduate Affiliate, Center for Innovation in Teaching and Learning 
External Links
Recent Publications
"'Every One of Them Are Worth It":  Blanche Van Leuven Browne and the Education of the 'Crippled Child.'" History of Education Quarterly 60, no.3, August 2020, 324-350. https://doi.org/10.1017/heq.2020.28