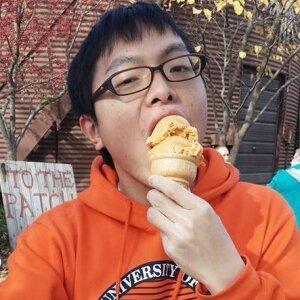 Contact Information
History, 309 Gregory Hall
810 S. Wright Street
M/C 466
Urbana, IL 61801
Biography
I am a PhD candidate in the history department at the University of Illinois at Urbana-Champaign.
イリノイ大学アーバナ・シャンペーン校歴史学部で博士論文を執筆中
Research Interests
Foreign Relations, US Empire, Transnationalism, Global History, Marine Environmental History, History of Alaska
関心領域は主に対外関係、米帝国主義、トランスナショナリズム、グローバル・ヒストリー、海洋環境史、アラスカ史
Research Description
My dissertation, "The Ichthyological Empire (working)," studies America's extractive colonialism in Alaska with focus on salmon fisheries in Bristol Bay. I examine how the United States monopolized Bristol Bay salmon in southwest Alaska from 1883 to 1982, paying attention to ichthyologists and their scientific knowledge production. Historians have viewed Alaska as America's bordered imperial space and stressed law as colonial technology for Anglo-American fishermen dispossessing indigenous Alaskans of their salmon fishing grounds and maintaining dominant access to the fish. Contrary to the earlier scholarship, my dissertation looks at southwest Alaska as an inter-imperial space and shows that salmon fisheries in Bristol Bay emerged and developed from complex interactions between the United States, Canada, Japan, and Russia. More significantly, my project also demonstrates that access to Bristol Bay salmon depended not only on the legal authority to catch the fish in the bay but also on scientific knowledge about the fish. Indeed, the legal legitimacy for fishing Bristol Bay salmon was contingent upon understanding where, when, and how the fish migrated Bristol Bay and entire Bering Sea. My dissertation argues that the ichthyological work of making the ecology of Bristol Bay salmon scientifically legible was critical to the United States dominating access to the fish and retaining colonial structure in southwest Alaska.
博士論文「魚類学の帝国(仮題)」ではブリストル湾でのサケ漁業に焦点を当て、アラスカ南西部における米国の資源搾取型植民地主義を研究している。特にどのようにして米国が1883年から1982年にかけてブリストル湾のサケを独占したのかを魚類学者と彼らによる科学的知識の生産に注目して検討する。先行研究はアラスカを米国の閉じられた帝国主義的空間と見なし、白人漁業者が法律を用いて先住民から漁場を取り上げサケを専有し続けたことを明らかにする。先行研究とは対照的に、「魚類学の帝国」はアラスカ南西部を間帝国的空間と捉え、ブリストル湾でのサケ漁業が米国・カナダ・日本・ロシアの間の複雑な相互作用から生まれ発展したことを示す。また「魚類学の帝国」はブリストル湾のサケに対するアクセスが漁獲のための法的権限だけではなくサケに関する科学的知識にかかっていたことを明らかにする。実際にブリストル湾のサケを漁獲するための法的正当性はサケがブリストル湾とベーリング海のどこを、いつ、どのようにして回遊するのか理解することにかかっていた。「魚類学の帝国」は米国がブリストル湾のサケを独占しアラスカ南西部に植民地的構造を維持する上でブリストル湾のサケの生態を科学的に解明するという魚類学的作業が決定的に重要だったと論じる。
Education
2010 Osaka University (MA)
2008 Osaka University (BA)