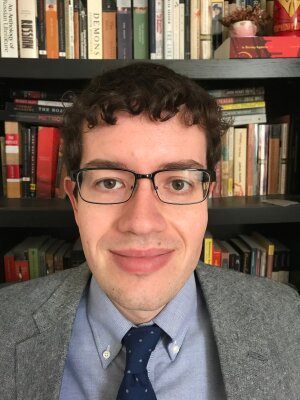 Contact Information
History, 309 Gregory Hall
810 S. Wright Street
M/C 466
Urbana, IL 61801
Research Interests
Late Imperial Russia
Civil Society and the Public Sphere
History of Emotions and the Self
Women and Gender
Popular Culture
Research Description
My dissertation, which I defended on March 15, 2021, is entitled "Performing Death: Celebrity Women's Funerals and the Emotional Public Sphere in Late Imperial Russia" and uses the deaths and funerals of famous female performers to argue that emotion, gender, and mass media are interrelated elements central to the history of the Russian public sphere as an affective space in the tumultuous period before the 1917 Revolution.
More broadly,  I am interested in the intersections between media, popular culture, and emotion in the public sphere in the late nineteenth- and early twentieth centuries.
Grants
Cohen-Tucker Dissertation Completion Fellowship (ASEEES), 2020-2021
Fulbright U.S. Student Grant to Russia, 2017-2018
Awards and Honors
William C. Widenor Teaching Fellowship (2019)
Courses Taught
Instructor of Record:
HIST 498 - Popular Culture in a Globalizing World (Spring 2020)
Teaching Assistant:
HIST 140 - Western Civilization to 1660 (Fall 2019)
HIST 252 - The Holocaust (Spring 2019)
HIST 143 - Western Civilization from 1660 to Present (Fall 2018)
Highlighted Publications
"The Death of the Seagull: Vera Kommissarzhevskaia and the Search for Transcendence in Late Imperial Russia," The Russian Review 80, no. 2 (April 2021): 270-293. https://doi.org/10.1111/russ.12309.