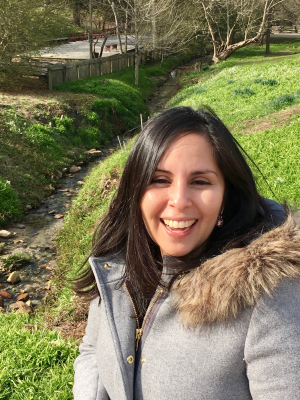 Contact Information
History, 309 Gregory Hall
810 S. Wright Street
M/C 466
Urbana, IL 61801
Research Interests
Politics, Gender, Culture, and Society in Peru and the Andes, 1700-1850; Revolutions and Indigenous Rebellions; Indigenous People; Ethnohistory; Independence Era, and the Transition from Empire to Republic; Political Legitimacy and Sovereignty in the Andes.
Research Description
My dissertation proposes a new interpretation of the process of Independence in Peru by arguing that indigenous political activism was crucial before, during, and after the war of independence. In the geographic space that covers what is currently Peru, Bolivia, and northern Argentina, many indigenous communities took an active role in fighting the war of independence and in that process significantly reshaped the region's political landscape. In doing so, my research radically challenges the current interpretation of Peruvian independence that obscures the role of indigenous people in the process. Moreover, it also challenges the way the emergence of the nation-state in Latin America has been understood until now.
Education
B.A. Universidad de Buenos Aires
M.A. Universidad de San Andrés
Grants
2017 AHA Alfred J. Beveridge Grant, awarded by the American Historical Association for research in the History of the Western Hemisphere.
2017 Kilby Fellowship, awarded by the Center for Latin America and Caribbean Studies at University of Illinois at Urbana-Champaign, for PhD students who have reached ABD status and will conduct research in Latin America.
2017 Nelle Signor Graduate Scholarship in International Relations, awarded by the International Scholarship Review Committee in International Programs and Studies of the University of Illinois at Urbana-Champaign to conduct archival research in Peru and Bolivia
2017 Richard Maass Memorial Research Grant, awarded by the Manuscript Society to conduct archival research on manuscripts located at various archives in Latin America.
Tinker Field Research Summer Fellowship 2015, awarded by the Center for Latin American and Caribbean Studies (CLACS) at the University of Illinois at Urbana-Champaign to conduct archival research at the Biblioteca Nacional in Lima, Peru.
Slicher Van Bath-De Jong Grant, 2013-14
Awards and Honors
Courses Taught
HIST205 Latin America Through Primary Accounts
HIST100 Global History (TA)
HIST171 US History to 1877
Highlighted Publications
BOOK CONTRIBUTIONS
Escanilla Huerta, Silvia. "Hacia una nueva cronología de la Guerra de independencia en el Perú" ("Towards a New Chronology of the War of Independence of Peru") Tiempo de guerra: Estado, nación y conflicto armado en el Perú, siglos XVII-XIX edited by Carmen McEvoy, edited by Alejandro Rabinovich. Lima: Instituto de Estudios Peruanos 2018, p. 578. Publisher website.
"Patriotas de su propia tierra. La costa central norte en el contexto de las incursiones de Cochrane, 1819" in Las guerras de independencia en clave bicentenario ed. Daniel Morán, Carlos Carcelén. Lima: Grupo Gráfico del Piero, 2018.
Escanilla Huerta, Silvia Veronica. Foreword to Daniel Morán y María Aguirre, La plebe en armas. La participación popular en Las Guerras de Independencia. Lima: Fondo Editorial de la Universidad Peruana Simón Bolívar 2013.
WEBSITE ARTICLES
Huerta, Silvia Escanilla "Indigenous People and Peruvian Independence: A Polemical Historiography" The age of Revolutions 2018.
REVIEWS
Review of Carlos Contreras and Luis Miguel Glave (eds.), La independencia del Perú: ¿Concedida, conseguida, concebida? (Lima: Instituto de Estudios Peruanos, 2015), and Colectivo por el Bicentenario de la Revolución del Cusco, El Cusco insurrecto: La revolución de 1814 doscientos años después (Lima: Ministerio de Cultura; Dirección Desconcentrada de Cultura de Cusco, Subdirección de Industrias Culturales y Artes; Fondo Editorial, 2016) in Journal of Latin American Studies, Vol. 50, No. 4, (November 2018).
Review of Ahmed I. Deidán de la Torre, Pueblos y Soberanía: continuidades y rupturas conceptuales durante la insurgencia en el reino de Quito (1809-1813), Quito, Ecuador: Sección Nacional del Ecuador del IPGH, 2016, in Hispanic American Historical Review, Vol. 98, Issue 4, (2018).
Escanilla Huerta, Silvia The Andean Wonder Drug: Cinchona Bark and Imperial Science in the Spanish Atlantic, 1630-1800. Pittsburgh: University of Pittsburgh Press, 2016 by Matthew Crawford. Revista Andina nro. 54, 2016 54 2016, p. 263-266.
Escanilla Huerta, Silvia Veronica Marina Zuloaga, La conquista negociada: guarangas, autoridades locales e imperio en Huaylas, Perú (1532-1610), Lima, IEP-IFEA, 2012, 316 p. Nuevo Mundo Mundos Nuevos 2014.
JOURNAL ARTICLES
Antonio Sotomayor, Silvia Escanilla Huerta, "Cartas para la historia. El epistolario de los Carrillo de Albornoz y Bravo de Lagunas, condes de Montemar, en el ocaso del imperio español en América, 1761-1799" Revista de Historia de América No. 158 (January-June 2020) https://doi.org/10.35424/rha.158.2020.586
Escanilla Huerta, Silvia Veronica "La transformación política de la sociedad virreinal. El norte chico frente a la guerra de independencia (1820-1822)" (the Political Transformation of the Viceroyal Society. The ´Norte chico´ towards the War of Independence. 1820-1822) Revista Documenta de Historia Militar 4 2014.
BOOKS
Escanilla Huerta, Silvia Veronica, Daniel Morán, and Alina Silveira. Plebe, sociabilidad y revolución. El Perú y el Río de la Plata en el contexto de las guerras de independencia. Lima: Grupo Gráfico del Piero 2012.