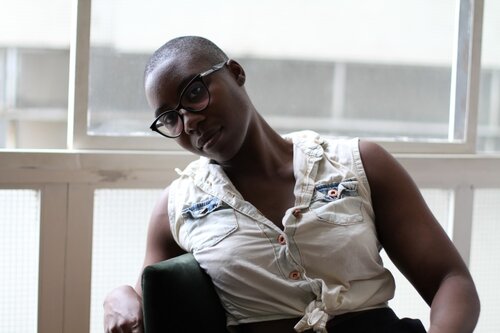 Contact Information
309 Gregory Hall
810 S Wright
M/C 466
Urbana, IL 61801
Biography
I am a doctoral candidate trained in the fields of Latin American history and African diaspora. I have also taken coursework in anthropology, sociology, social work, Spanish and Portuguese, African and African American studies, and the digital humanities.
At the University of Kansas, I was a TRiO McNair Scholar, FLAS fellow, Multicultural Scholar, Hall Center Humanities scholar, and distinguished University awardee. I am a proud Midwesterner, first-generation student, and first-generation American.
Research Interests
Latin America & the Caribbean
African Diaspora and the Americas
Modern Brazil
Race and ethnicity
Inequality in Latin America
Race, gender, and class
Research Description
My dissertation examines social mobility among Black communities according to their experiences of labor, housing, and education in twentieth-century São Paulo. Contextualized in São Paulo's urban culture during its period of rapid economic and demographic growth, I analyze how Black women and men cultivated multiple strategies to expand their access to blue-collar and white collar jobs, safe and affordable housing, and higher education vis-à-vis their evolving relationship with features of the post-abolition period such as clientelism. Based on surveys, census data, dailies and magazines, interviews and memoirs, this study highlights the importance of key policy changes that guided community mobilization towards upward mobility while explaining why it was largely elusive to the majority of negros paulistanos. Situated at the intersections of urban studies and African diaspora studies, my work offers a more localized understanding of the role of Black communities in framing the possibilities and limitations of social mobility for Black populations in the Americas.
Education
M.A. History, University of Illinois at Urbana-Champaign, 2021
B.A. History (with Honors) and Latin American & Caribbean Studies, University of Kansas, 2015
Grants
ABD Fellowship (History), 2021 - 2022
Fulbright-Hays DDRA Fellowship, 2019 - 20
Lemann Graduate Fellowship, 2019
Tinker Fellowship (CLACS), Summer 2018 (declined)
Foreign Language & Area Studies Fellowship (Portuguese), 2017-18
Department Pre-Dissertation Grant (History), Summer 2017
Department Fellowship (History), 2016-17
Foreign Language & Area Studies Fellowship (Portuguese), Summer 2016
Tinker Fellowship (CLACS), Summer 2016
Foreign Language & Area Studies Fellowship (Portuguese), 2015-16
Courses Taught
HIST 287: African American women (Instructor of Record) - Spring 2021
HIST 104: Black Music (Teaching Assistant) - Fall 2020
HIST 100: Global History (Teaching Assistant) - Fall 2018