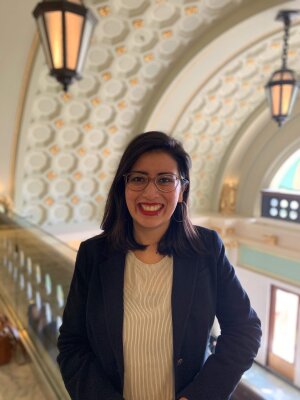 Contact Information
309 Gregory Hall
810 S. Wright Street
M/C 466
Urbana, IL 61801
Research Interests
Modern U.S. History
Modern Latin American History
Immigration History
Urban History
Latina/Latino Studies
Research Description
My work is dedicated to researching and producing histories that emphasize the complex, often transnational, nature of U.S. history and the contributions of marginalized populations. My dissertation, "De Guanajuato to Green Bay: A Generational Story of Labor, Place, and Community, 1926-2010," recalibrates our understanding of the sustained cycles of Mexican migration by examining migratory journeys that have rarely been the object of scholarly study or popular discourse. Beginning in Guanajuato, which sent more immigrants to the U.S. than almost any other Mexican state, this project follows the paths of guanajuatenses who came to the U.S. in novel ways—often by sea, thus avoiding the well-known U.S.-Mexico border—and who then settled in surprising places, such as Green Bay, Wisconsin, where communities formed around the local meatpacking industry. Using oral histories, personal letters, and thousands of pages of state documents, my project is deeply rooted in archives and stories on both sides of the border, highlighting how guanajuatenses created and recreated communities while carrying memories of war, religion, and culture across borders and spaces and over generations.
Education
B.A. History and Political Science, University of Wisconsin-Madison, 2013
Awards and Honors
Western History Association Graduate Student Prize, 2019
Courses Taught
Teaching Assistant, LLS 100: Intro to Latina/Latino Studies
Teaching Assistant, History 172: United States History Since 1877
Teaching Assistant, History 173: United States History Since 1877-Advanced Composition
Highlighted Publications
Parcels: Memories of Salvadoran Migration by Mike Anastario. Canadian Journal of Latin American and Caribbean Studies.  vol. 45 no. 2, 2020, p. 266-267.
Grounds for Dreaming: Mexican Americans, Mexican Immigrants, and the California Farmworker Movement by Lori A. Flores. Diálogo Journal. vol. 19 no. 2, 2016, p. 139-141.